A young lady who appeared on the TV3 Date Rush program has been queried on why she is on national television looking for love at the age of 20.
Ella is a fashion model who appeared on the Date Rush program to look for a future partner. She walked on the stage to meet ten single young men waiting to have her on a date.
Ella after all her profile videos was played decided to walk out of the stage without choosing any of the men.  According to her, she wanted Sammy, the popular KNUST student who was jilted by Nana Ama but the opposite was the case. Even when Sammy put off his rush, the young lady still decided to choose him.
Sammy refused her for personal reasons and she had to walk out of the show ignoring the rest of the guys who wanted her.
But her age seems to be a challenge to some Ghanaians who are wondering why a young lady who is just 20 years and still in school will have the courage to be on national television to look for love.
The challenge is that they believe her parents are still taking care of her and as such she is not in the position to look for love on such a huge platform.
"You are 20 years and you are rushing for love. But seriously the organizers of the program should bring more mature persons on the show." Gigi Borngreat wrote on the live feed session whilst the program was being aired.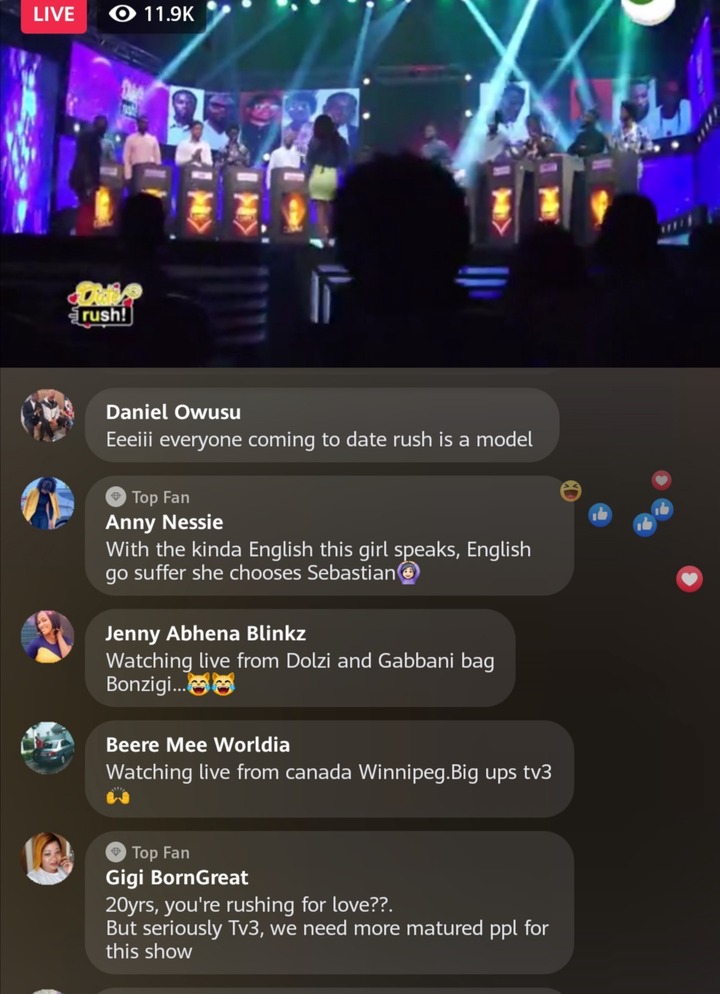 She believes the organizers of Date Rush should restructure the program and introduce mature persons for the many audiences who follow.
In the meantime, people must know that the consent age in Ghana is sixteen years old. So at 20 years, Ella is very active to participate in an adult program. Even though her parents are still taking care of her, she is old enough to make her own decisions.