The Founder and Leader of Glorious Wave Church International, Prophet Badu Kobi has argued that the New Patriotic Party (NPP) is celebrating a wrong results, adding that it's about time they are made to realize the consequence and humiliation that might befall them when the 'truth' about the results are uncovered. He alleged that he has been monitoring events in the spiritual realm way before the election started and was declared some two weeks ago.
According to him, there is no basis for anyone to advise the protestors of the opposition National Democratic Congress (NDC) to back down when the system was corrupted. The prophet argued that calls for peace are without any cause if justice.is not served in truth for the people. He indicated that until the Electoral Commission does the needful there the rioting group would not rest.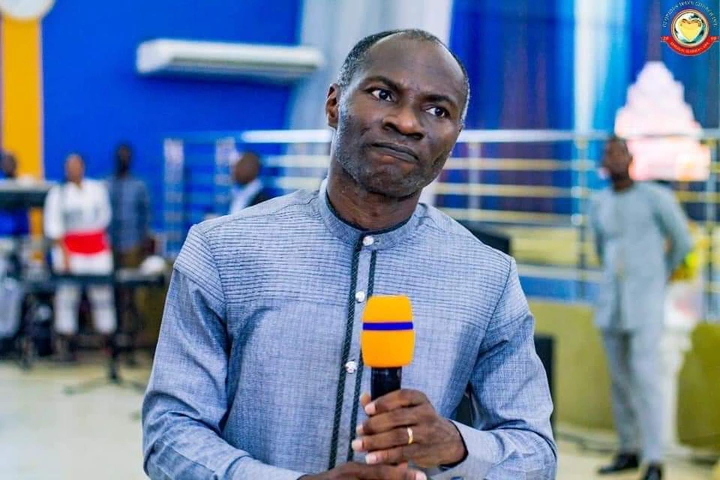 In his series of prophetic interpretation of events that had unfolded in the country regarding the December 7 polls, Prophet Badu Kobi alleged in his Facebook live video post that there's so much untruth shrouding the work of the EC.
"If you join evil the consequences affect you. When truth is spoken, let truth be accepted. You are celebrating wrong results. Now I hear Ghanaians talking about peace. If there is no truth there is no justice to get peace. Truth is the mother, then after it you get justice, then you get peace. But now look at what is happening.
"Because of lies…you are lying and God will punish you for that. It is time for the EC to say the truth. Everything that happened before the election, I monitored all in the spirit. Even till declaration, I was watching everything because I knew what they were going to declare wasn't right but they were bent on declaring it."
He thus demanded the President resigns to spare him the consequence of a 'flawed' election when the truth is uncovered. Prophet Badu Kobi wished he gets an opportunity to speak to the President someday and urge him to admit his advice honorably.
"If I meet President Akufo-Addo, I will tell him that it is time for you to go and rest. Just leave, resign and go home because the four years will not favour you again."
In his view, the elections are not yet over, as he believes former President John Mahama won the election.
"We have not finished with the election. We have not finished everything yet. The real winner of the election is John Mahama. And if you try to circumvent it, the consequences wil be grave."
His remarks reinforces an argument the NDC and John Mahama had trumpeted for the past weeks. The unsettled matters clearly gives room for the aggrieved party to seek redress at the Supreme Court but this has been met with some hesitation on the part of the NDC.
READ ALSO: Fameye Shares Adorable Photos Of His Son As He Celebrates His Birthday Today