The category of people who are most protected in the world are usually heads of states by virtue of the nature of their work. One way their protection is seen is when they travel, especially by land.
What is often seen is a line of many cars, moving at breakneck speed amidst the blowing of high pitch sirens and outriders. The movement of a head of state in this nature is usually a military operation and therefore moves with precision and time.
In the convoy are cars serving different purposes. Some serve as decoys, often having a similar appearance as the one carrying the President, usually meant to confuse potential trouble makers. It also includes an ambulance to attend to the President in the event of a medical emergency.
There are at least three cars which may contain members of the security detail who are heavily armed.
In some countries, the convoy may even include a vehicle having a signal-jamming equipment just so if there are remotely controlled explosives waiting to be detonated near the convoy, it jams them.
Of course, the cars the Presidents sit in are mostly customized and armored. Then finally there are the outriders who clear the road, block junctions and stop traffic flow for the convoy to swiftly pass.This setting is similar to what we have in this country.
It was therefore shocking, when on 14th November, 2007, the car carrying the then President of the Republic of Ghana, John Agyekum Kufuor, was knocked out of the convoy of fast moving cars at the Silver Star/Opeibea Junction near the airport.
A Mercedes Benz car, driven by a man at top speed, supposedly lost control at the junction descending from the airport direction, sped into the moving convoy and knocked off the exact car the President was sitting in, causing it to somersault more than two times before coming to a stop.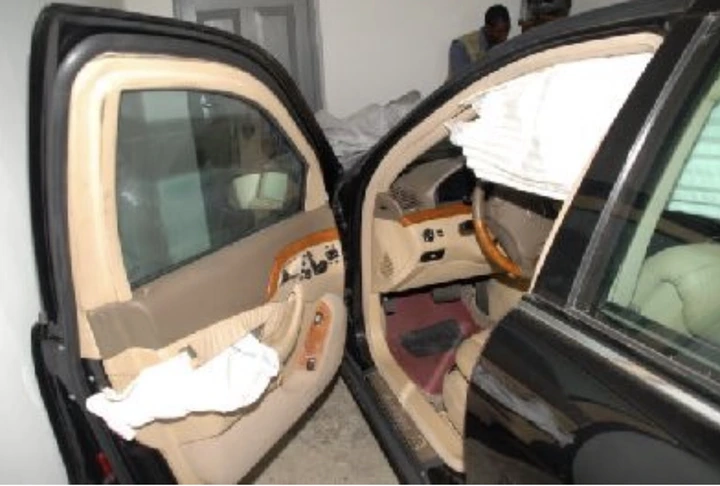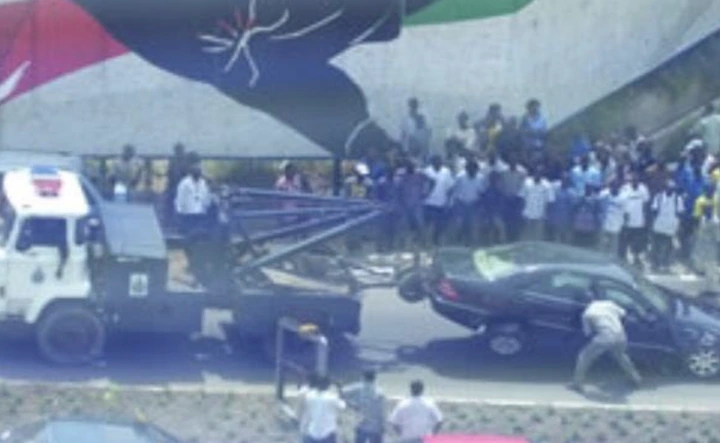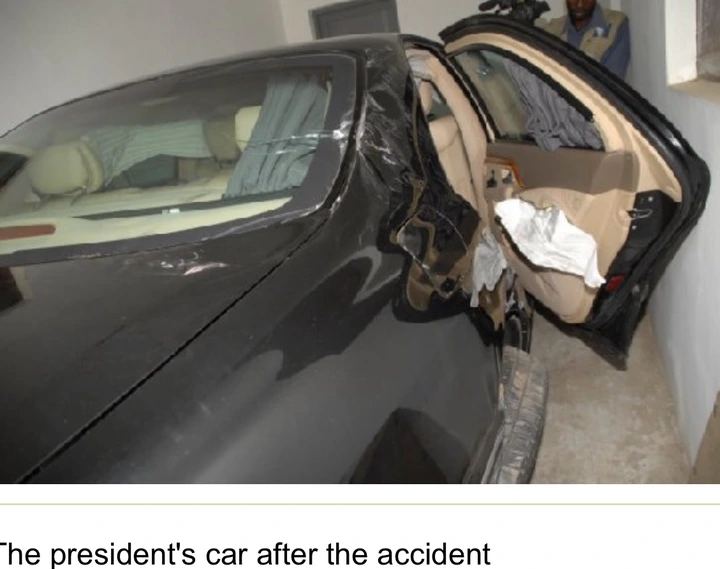 Surprisingly, the President was not harmed. He went back to his desk that same day after a brief check up.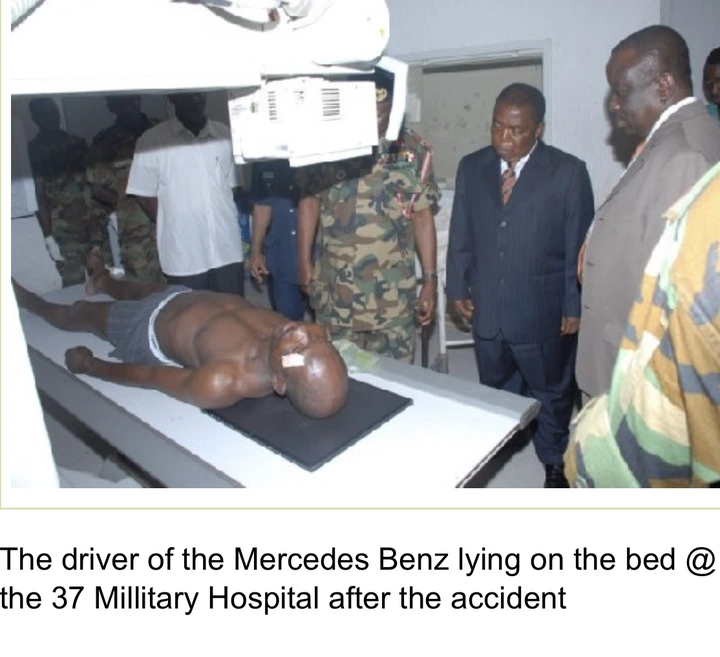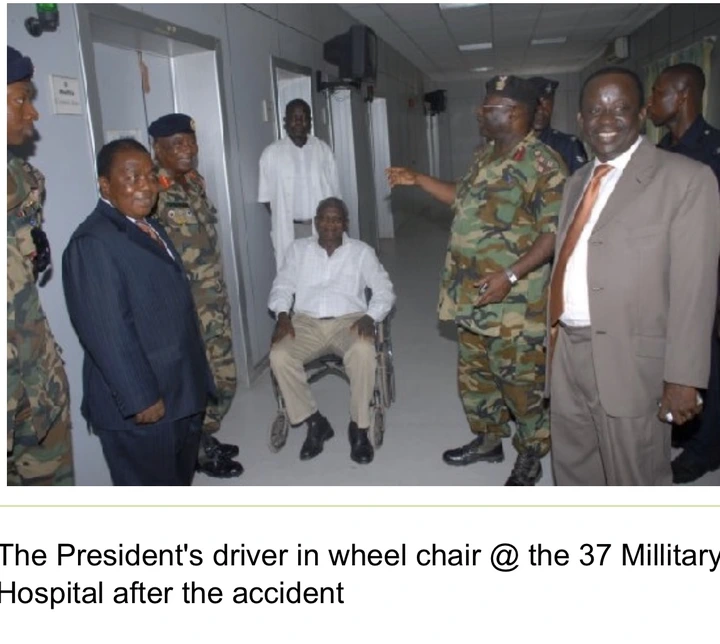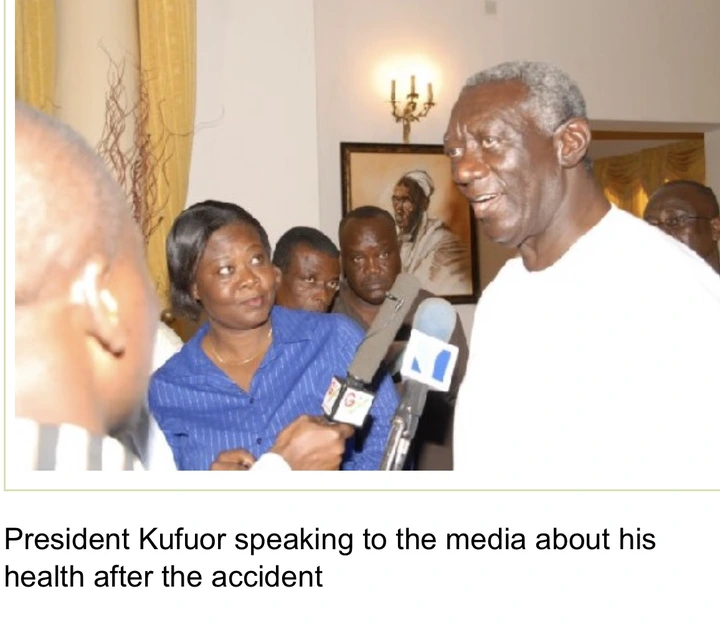 Many till this day still wonder how this accident was even possible, considering the fact that, the direction from where the car was speeding from was supposed to be blocked and just how it was able to take out no other car than the president's car in that timely manner, not to mention how the president came out unscratched after his car somersaulted multiple times.