Around June 2018 a beautiful 5 year old girl from Nigeria by name Jare, swift our heart on social media and Facebook. after these pictures of her was share on social media by a photographer, instantly she was declared to be the most beautiful girl by the people on social media.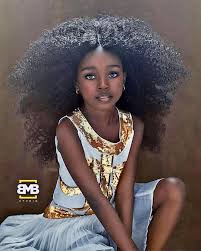 Hello guys is another trending news from young cyfer. Jare who leaves with her parents and siblings in Nigeria was photographed by a popular photographer in Nigeria who shared three portrait photos of jare on Instagram describing this 5 years old girl as an angel. Jare no doubt of her natural beauty and stunning eyes, her skin flowerless and rich with melanin. Her natural innocent look captivated many eyes that came across these pictures.
READ ALSO: "I Have Done Nothing To My Body And Stop Comparing Me To Yaa Jackson" – Maame Serwaa Clear The Air
Despite being a model at the time, jare post was effortless , timing and breath taking. Jare took a photo of her with her two older siblings which was also shared on Instagram. But jare stunning picture quickly run with a bunting of admiration and generated more likes and love.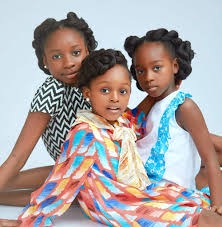 History was made when jare became the first dark girl to snag the title of beauty in 2018. International media platforms such as daily mails, BBC, CNN and many more talked about jare and her magnificent beauty.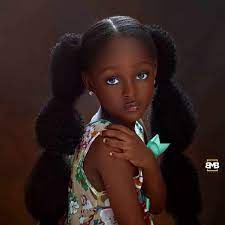 But there is one problem, we had expecting her to sign modeling contract, both local and international. We thought jare would be traveling the world for modeling contest and living a crazy busy life style of a child model. After research we learned that Jare has never traveled abroad to work as a model but still in Nigeria working for the photographer who made her famous.
READ ALSO: Take A Look At These Old And Current Pictures Of Some Of Your Favorite Kumawood Actresses