When l criticize the police is purely not out of malice, just for the service to be the best for us. Now is yet to be determined whether they are the ones. We appreciate the speed at which the case is being pursued. All cases ought to attract similar attention according to critics.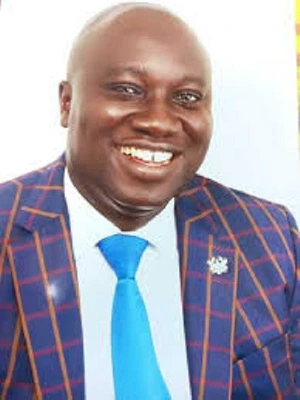 Information reaching Accra News reveals that the police administration has picked up five persons in connection with the murder of Mfantseman Member Honourable, Ekow Quansah Hayford.
The police sweeps follow a mountain of pressure calling for the full force of the state to attack and arrest the assailants.
But now the good news is, the police administration has arrested five suspects based on actionable intelligence and the cooperation from the public to volunteer information.
According to a police source who shall remain nameless, the suspects have been tracked down and captured at Kumasi in Ashanti Region.
But below is the police administration's official statement on its own social media account.
Five Arrested.
Five persons have been arrested in connection with the murder of the Member of Parliament for Mfantsiman Constituency, Hon. Ekow Quansah Hayford. They are being taken through lawful Police procedures. Further updates will be given in due time.
Meanwhile, Ghanaians are strongly urging the police administration not to relax but ensure that the suspects face fast prosecution.
"Excellent work but please make sure the prosecution is assembly proactively and proportionately."
In a related development, 200 police officers have been deployed to protect Members of Parliament.
But critics say the move is counterproductive as the fundamentals such as unemployment are rampant.