There is a growing trend in Ghana where some people are now more interested in what they post on social media than their lives. There have been several instances where accident victims decide to take live pictures whilst in pain than seeking medical attention. Onlookers at accident and other disaster scenes are more interested in taking pictures with their mobile phones than helping the injured.
This is exactly what has caused about seventeen persons to be confirmed dead at Apiatse, a community close to Bogoso in the Prestea Huni Valley Municipality of the Western Region. After the driver collided with the motorcycle, he realized danger was on the way and started running for his life. In order to save many people from the explosion, he started shouting in the community asking residents to also run for their lives.
READ ALSO: Nikita Mcbrown: Beautiful Photos Drop As Nana Ama Mcbrown Celebrates Her All Grown-up Daughter On Her Birthday
He kept running and shouting with his assistant but it seems the residents were more interested in taking pictures with their phones. Many of them started moving to the accident scene to catch a glimpse of the vehicle that had caught fire at the time. They held their mobile phones taking all the videos they could whilst the driver was still running far away from the scene.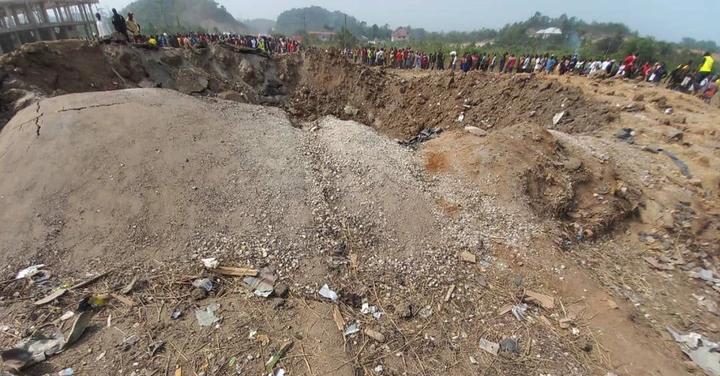 Many of the residents did not take the driver seriously but were rather interested in mobile phone recordings. As they were moving to the scene, the vehicle which was already on fire exploded, and that killed many people at the spot. Vehicles that were close to the explosion burnt beyond recognition and some persons in the community were also affected. One of the residents who was recording the entire episode reveals that they refused to take the warnings of the driver seriously.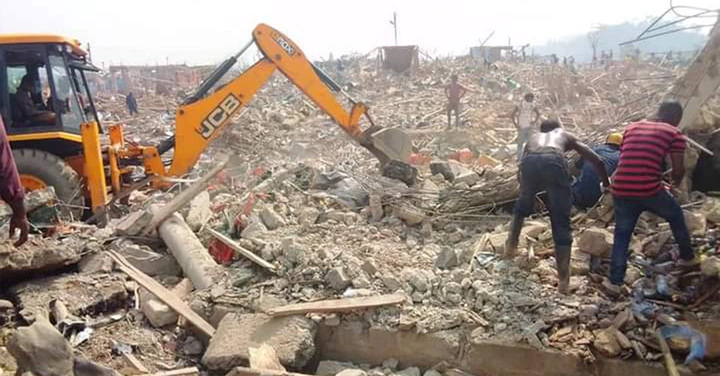 The victim, Kwaku Awuku who is currently receiving treatment at the hospital indicates that many of them could have been safe if they had listened to the driver. Now, more than fifteen persons have died with over fifty others receiving treatment at the various hospitals. Even though Kwaku Awuku is responding to treatment, he has regretted his decision not to have listened to the driver of the explosive vehicle.
This should serve as a lesson to everyone who chose to record videos at accident scenes by disregarding all safety protocols to be extra careful. In the meantime, the mining companies in the area have been tasked to provide alternative roads for stranded commuters to use to their destinations. The police from the Bogoso Command are currently at the scene to ensure law and order prevails.
Opera News is a free to use platform and the views and opinions expressed herein are solely those of the author and do not
READ ALSO: Kwadwo Nkansah Lilwin Breaks Silence On The Internet With His Handsome Sons And His Girlfriend