Most of the makeup substances are made from cosmetics. Cosmetics are care substances used to enhance the appearance or odor of the human body. They are generally mixtures of chemical compounds, some being derived from natural sources, many being synthetic. Some of these cosmetics are not safe for children. As a result of this, parents have been advised not to use any of these products on their children.
However, if you look at the pictures from the video in this article, you can see that a mother has put long eyelashes on her daughter's natural eyelashes. She has also applied other makeup substances to the baby's face. The baby's face now looks like a masquerade. This is a little girl who is probably less than a year old.
The reactions on her face show that she is suffering. She cannot stand the pain of having the long eyelashes on. The baby was seen crying uncontrollably as she cannot even open her eyes well. Some social media users after coming across this video said that the mother is infringing on the right of the child because she is a baby.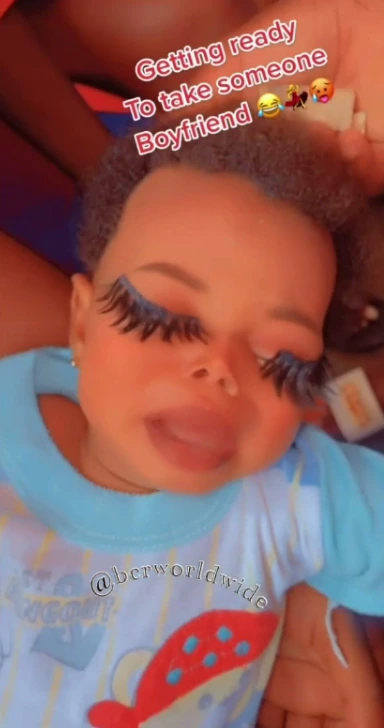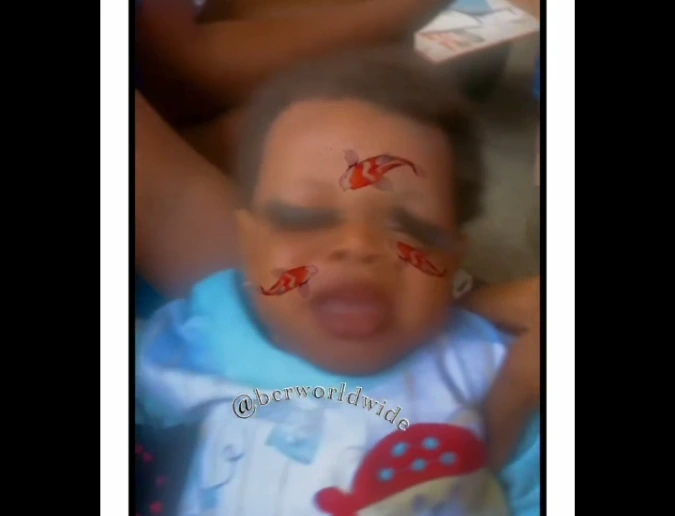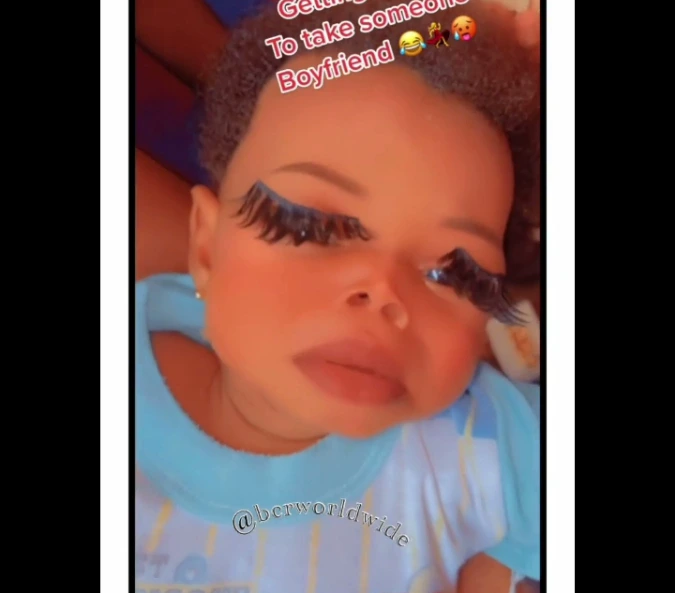 Others said that this is so wrong. They argued that not all who have given birth can be called mothers. Check out some of the reactions below: