I pray we don't witness another 2019 VGMA scuffle at tonight's Asaase Radio SoundClash as one party involved in the contest, Stonebwoy is already declaring himself a winner of the grand prize.
Well, we all have the chance to monitor how the voting is going via the short codes *800*9951*1# or *800*9951*2# – and per Stonebwoy's checks as at 8:31 and 8:32 pm simultaneously, he was leading the poll.
Earlier, around 8:10 pm GMT, Asaase radio via its official communique on its twitter account announced that the portal for voting will be closed by 8:30 pm.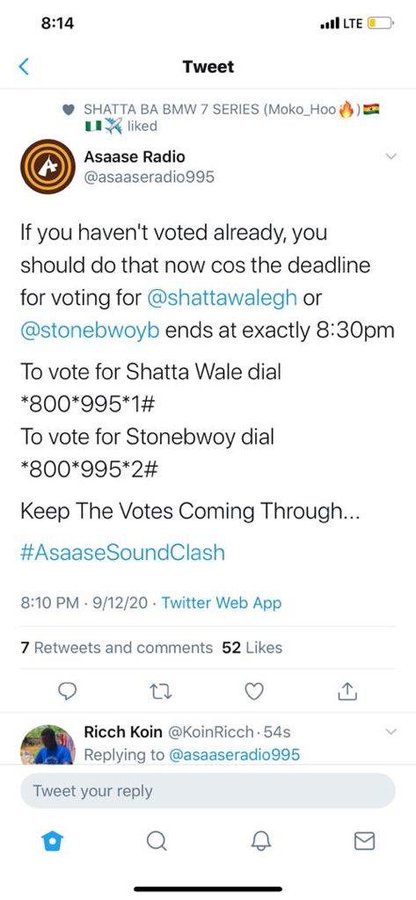 On the basis of the above screenshot, Stonebwoy who was leading Shatta by a slim margin took to twitter to declare himself the winner of the contest since the portal was closed and no one could vote again. (screenshot below)
Unknown to the musician, the portal was still open for fans to vote and Shatta Wale overtook him as he widened the margin to win the prize. (screenshots below)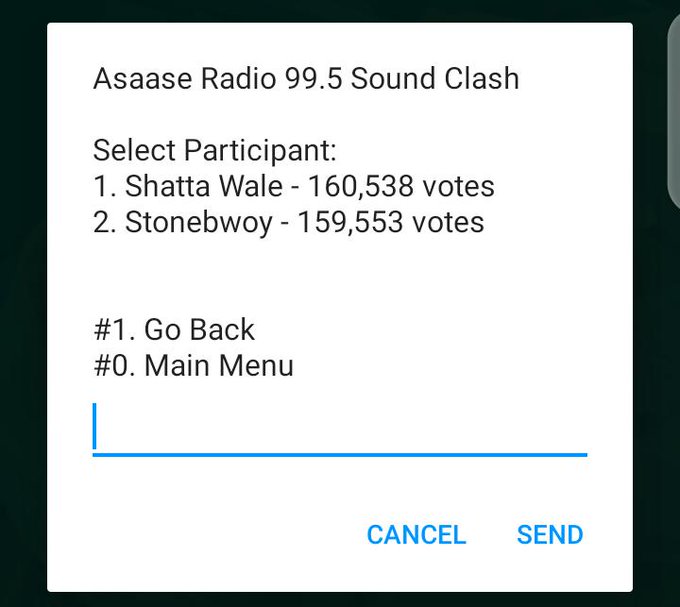 It appears Stonebwoy was so anxious to win, thus, forgetting the game was still on and was beaten immediately he took his eyes off the portal to declare himself a winner.
Though recent screenshots confirm Shatta's lead, Stone believes Asaase Radio is not being fair and somehow rigged the process to favour the "Ayoo" hit maker.
In the BHIM president's recent tweet, he continued to challenge the results as he kept on assuring his fanbase of being the winner of the grand prize.
From the look of things, Stone will not accept the verdict though the portal makes it obvious that Shatta Wale is in a comfortable lead. Should we expect another scuffle? – Only time will tell!