Shatta Wale  says he is richer than Sarkodie and Stonebwoy because according to the him, he came out first.
Shatta Wale  downplayed the wealth of Sarkodie and Stonebwoy saying they are poor and that he came out before the pair.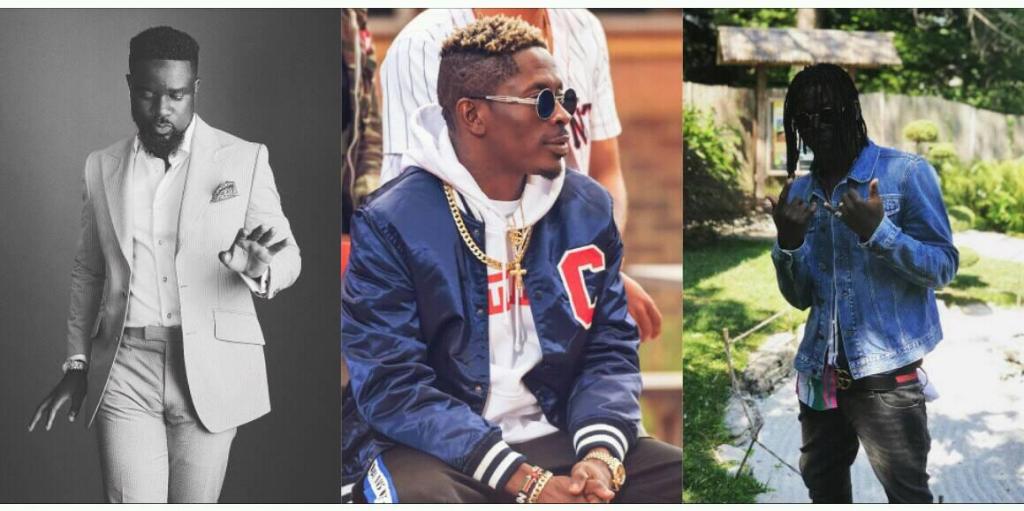 Shatta Wale in an interview with Joy Prime few minutes ago said Stonebwoy and Sarkodie can't talk about their wealth because they are not well to do when he was pushed by his interview to attest to fact or deny whether he is richer than them or the otherwise.
According to him, he is richer than them.
Listen to Audio  Below:

READ MORE: Moesha, Criss Waddle, D-Cryme and other celebrities who were 'sidelined' from Sarkodie's wedding