The self claim African dancehall king, Shatta Wale has acquired himself a brand new customized car ahead of "Gift of God"(GoG) album which is yet to be released. The dancehall act upon seeing his customized car just could not hide his excitement.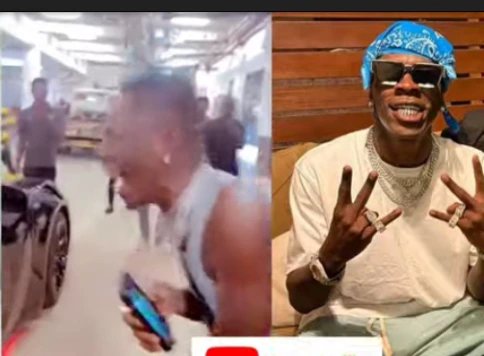 The car has his name customized around the number plate area, with his symbol design in the interior of the dodge car. Shatta Wale has really shown he is one of the richest artist in Ghana and in the African continent.
READ ALSO: Shatta Bandle ɤaped my under 16-years-old niece – Uncle heads to court over viral bedroom video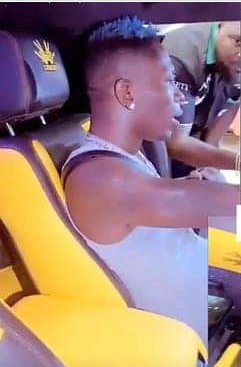 Self claim dancehall king customize his car with the "Gift of God" (GoG) on top of the car which symbolize his upcoming album. Since this video surface online the Shatta Movement fans has massively reacted to the customized car by their boss. Many social media users have congratulated him including some of his colleagues in the music industry.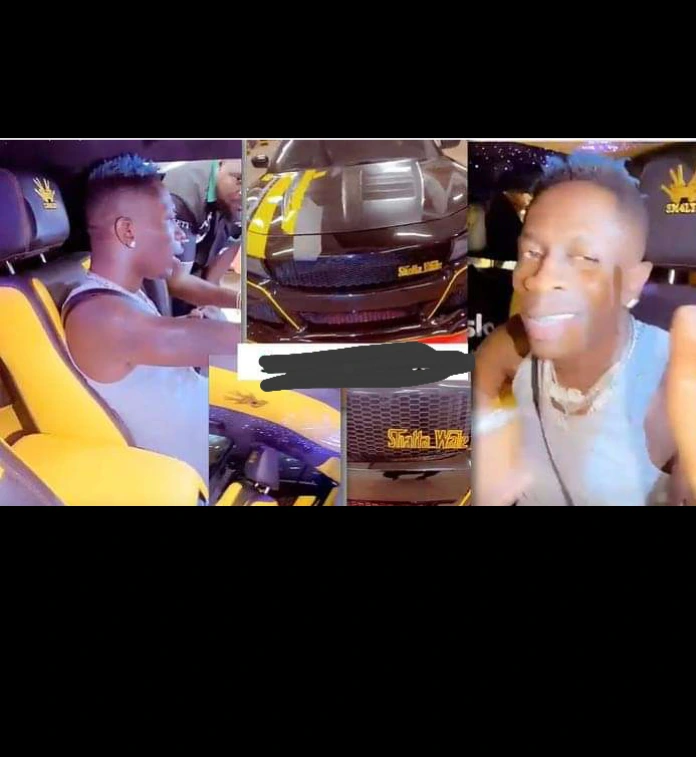 READ ALSO: VIDEO: Shatta Wale Shows Off His Luxurious Cars And Mansion To Prove That He's The Richest Musician In Ghana