Thanks to the internet and social media platforms, now people can become friends, share ideas and even date online with different people from different geographical locations. There is evidence of people who met face to face through the internet and are now happy friends.
This is what happened to a man in the image above. According to the content that was on the internet, he had given this "online unseen" beautiful girl transportation money so that he could meet her in real life but with the mind that the girl would not show up. Looking at the photos, he is most probably a mechanic, judging by his uniform, and he is in the workplace. However, this man was not happy to see this lady he has been having contact with on the internet.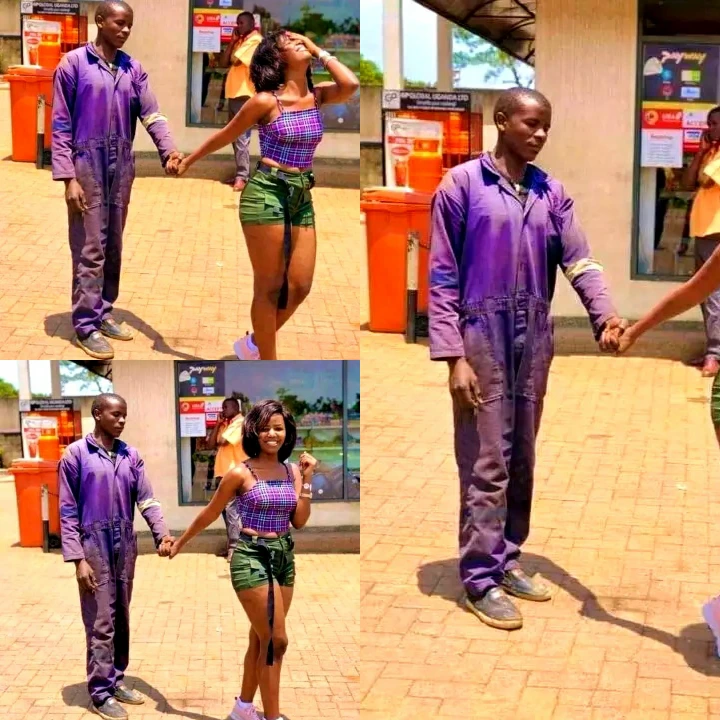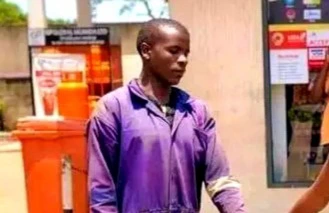 His facial expressions, energy and vibes displayed in the images show that he is disappointed. As to why the man was dissatisfied is hard to tell. What we know is that he was in the workplace and he was not in his best looks but for the lady, her mode of dressing is somehow telling that she was going for a date, though, she has met her boyfriend at the workplace.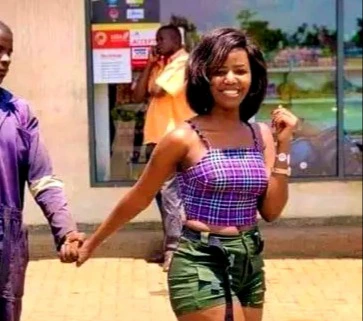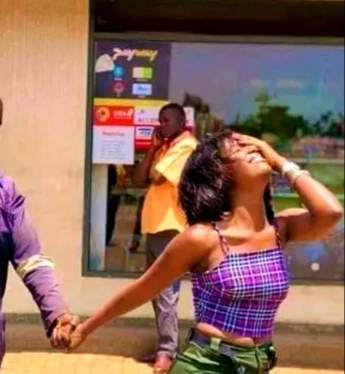 Now it is time to make your voice. Why is the man disappointed? Could it be that he expected more from the "online unseen" girl he was having contact with? Does this has something to do with him being in the workplace? Let us know your thoughts in the comments.