Did you know frequent wearing of waist beads has some potential side effects? Well, today I will be sharing with you what can happen if you make wearing beads a daily routine so keeps reading.
We all know wearing beads is and will be always be part of the cultural practices of the people of West Africa including Ghana, Nigeria, Senegal and others.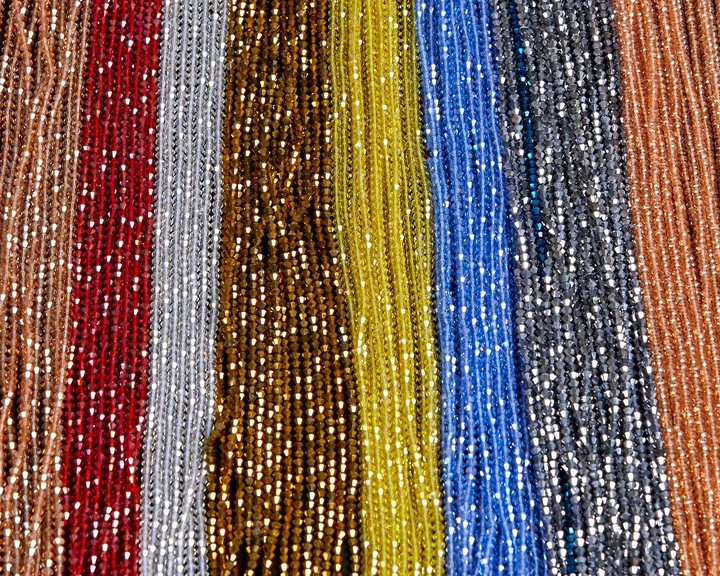 In many of these countries, the act has a particular meaning as far as culture is a concern. For example, in Ghana, newborn babies either boy or girl gets to wear it during a naming ceremony. However, it is only the female who makes it part of her life.
Before we talk of the potential side effects, it well noting that beads play a critical role in our spiritual, social and health life as well.
Some of these benefits include;
1. It helps in determining intimacy and fertility,
2. It serves as a natural way of checking your weight,
3. It shows growth and maturity,
4. It helps in determining body posture and many others.
Now that you know some of the benefits, let us have a look at its potential side effects or risks.
Potential Side Effect Or Risk Of Wearing Beads Every day
 1. It may cause sores or blisters around the waist
Beads come in a different variety all of which are hard and worn around the waist. As continues movement of these hard glass happens around the waist, it exposes the lady to a greater risk of waist sores. Plus, most ladies wear it every day which might even speed up the process.
2. It can be a host of infections
Beads are most wound around a static or elastic string. This can lead to bacteria build up on the strings especially if the beads are not washed and dry regularly. When this happens, the lady will be at risk of several bacterial infections.
Bottom Line
Beads are part of our culture and that is a fact. However, keeping it clean and occasional wearing can be a great way of adding value to your health aside from its potential benefits. Like escaping bacteria infection and also preventing "nasty" blisters.
Kindly Share this with your love ones and Follow me for more.
What is your view on this?
"Photos used for illustrative purposes only"