Apostle Kwadwo Sarfo Kantanka is the CEO of Kantanka automobiles. The intelligence of this man has placed Ghana in one of the most recognizable positions on the globe. One of the things that he boasts of almost everyday is the fact that he is a Ghanaian. And this even makes him more loved and celebrated by Ghanaians aside the achievements and benefits he has brought to Ghana.
Apostle Kwadwo Sarfo has been a peace advocate and a pioneer for black excellence and encourages purchasing Ghanaian made products. His annual exhibition proves that talent has nothing to do with race or country of origin.
The patriotic Ghanaian and CEO has added his voice to the ongoing issues regarding clashes and brutalizations going on between youths of the Npp and NDC as election approaches. As a father and a great leader of his calibre, he has seen the need to educate the youth on what needs to be done.
Speaking on KantankaTv earlier this afternoon, he said, I am saddened to see the youth engage themselves in what currently surfaced online in James town. Every nation builds on the strength of its youth. A country without a youth with unity will not succeed in any way and this is why I'm very sad to see our future leaders do this. Because one day we will not be here and it will be the turn of the youth to carry on with what we started- He added.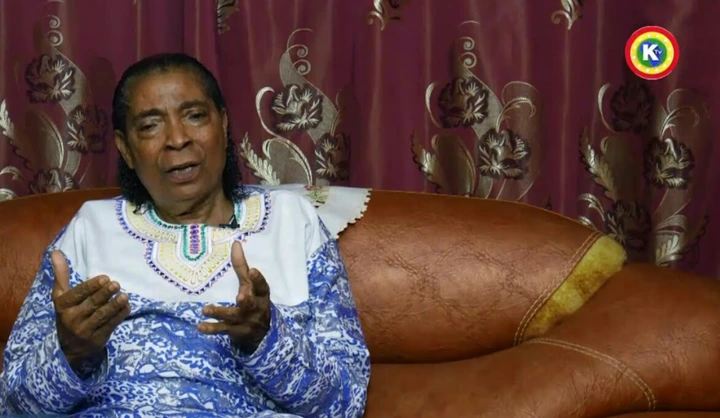 He further continued, that there are families with a mixture of persons with interests in other political parties but do not fight, do they? These families can share or argue on different views which they have on their various political parties but do not fight. So why will our brothers and Ghanaian youth choose to follow this path?- He further questioned.
He was very sad to see this happen in his country but however, he urged the youth and all Ghanaians to vote because it is something which needs to be done but should be done in the right way.
What could possibly be the reason why a person will choose violence in election which even favours another person more? Let's do the needful as the election approaches. Ghanaians are required to be peaceful as this election approaches so that we did not hear any bad news as we have witnessed in other parts of the world.
leave your comment in the comment box below on what you think about this.