Death is the end stage of human lives on earth, from here we shall continue a journey of eternity as various religious groups preach about. No man can escape death and no man has the will to die. One of the most serious things about living is the fact that no one knows when his or her time will come. It is due to this reason that it is required of every man to make the most out of what they do on earth before they are no more.
Death comes knocking at the door of anyone! Being old, young, a child or any category you might think of. People at very young ages even are now more vulnerable to death because of certain practices as compared to the aged and this is very sad. Emmanuel Kofi Sarpong who is popularly known as Sarpong among his peers is reported to being an old student of the University of Ghana and a very active npp youth executive has sadly passed on.
From reports and a news shared on citifm this morning, he was very hardworking and commited person with a great sense of humor. He was selfless and a good friend to many. They wished him farewell with a promise that his legacy for the party and family will continue to live on and will continue unabated.
His death which came with a great shock to Ghanaians after suffering from an undisclosed sickness have sent shocks down the spine of many people including members of the npp. He was alleged to be working at ISSER and was a very competent and vibrant young woman.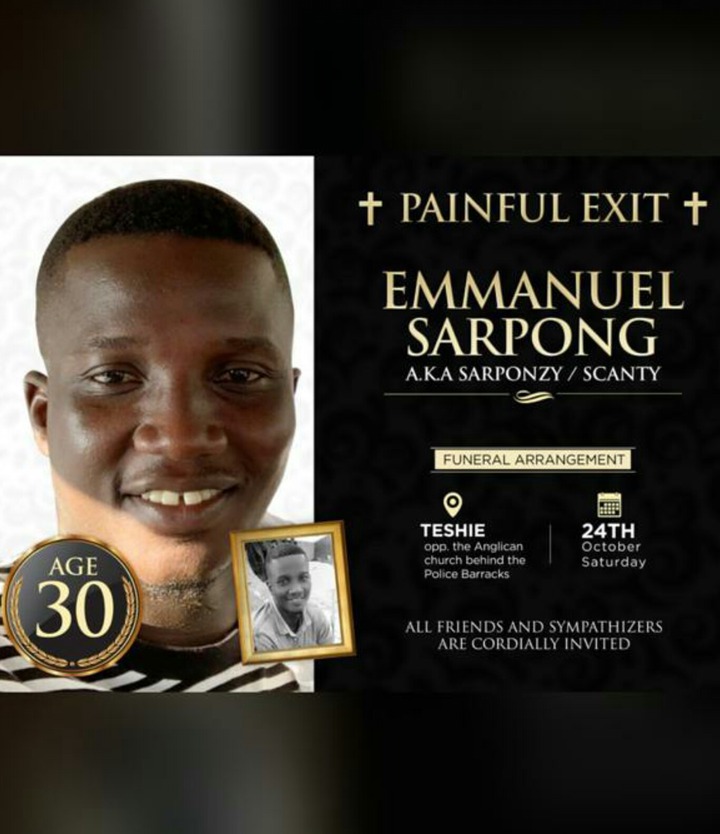 Emmanuel Kofi Sarpong who is reportedly a youth advocate for the npp and a very strong member who has been of very great help to the party and his community. Death has finally laid its heavy arms on Master Sarpong leading to his demise. This is a very painful exit for the Npp, his family and Ghanaians at large.
May his soul continue to rest in power!