Gambian actress who is normally based in Ghana has publicly declared her membership as a member of LGBTQI.
Princess Shyngle has been having a lot of relationship problems for some time now. She has been in several relationships which does not go well with her. Her latest breakup which is giving her a lot of depression now is that of Gibou Bala Gaye. In January 2021, Princess Shyngle announced her Marriage to Gibou Bala Gaye. Their photos were flaunted all over the internet but after three months, Princess took her social media pages and announced their break up.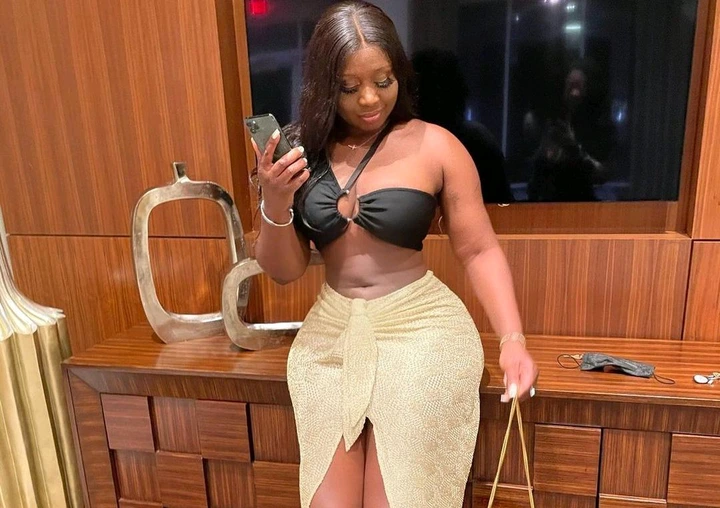 After her break up with Gibou Bala Gaye the Gambian actress feels men are only playing with her after which they always dump her. After the breakup with Gibou, she seems to be involved in LGBTQI activities but does not announce them publicly but in her recent post, she announced her involvement in the act publicly. She seems not to be interested in men anymore but would now look for ladies to love.
Updating her social media pages, she posted a photo of herself with the rainbow flag which signifies being a member of the LGBT (Lesbian, Gay, Bisexual, Transgender) community.
In the photo she posted, she was seen dressed in a see-through dress which colour resembles that of a rainbow. Looking at the see through the dress, you will notice that Princess Shyngle does not wear anything decent under the see-through dress. She wore a bikini which exposes most of her body. Take a look at the post below.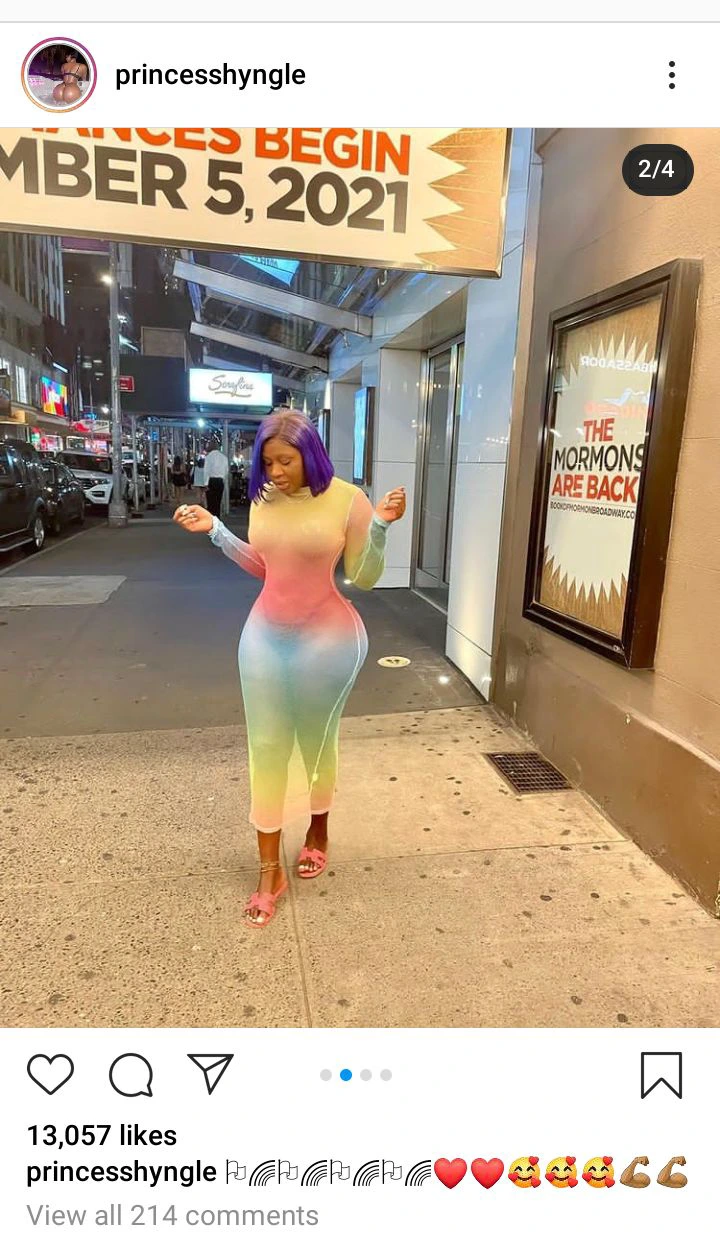 Taking a critical look at comments that have been left under the post, you will realise that most men do not mind whether she decided to be a member of LGBTQI or not. Check out the comments below.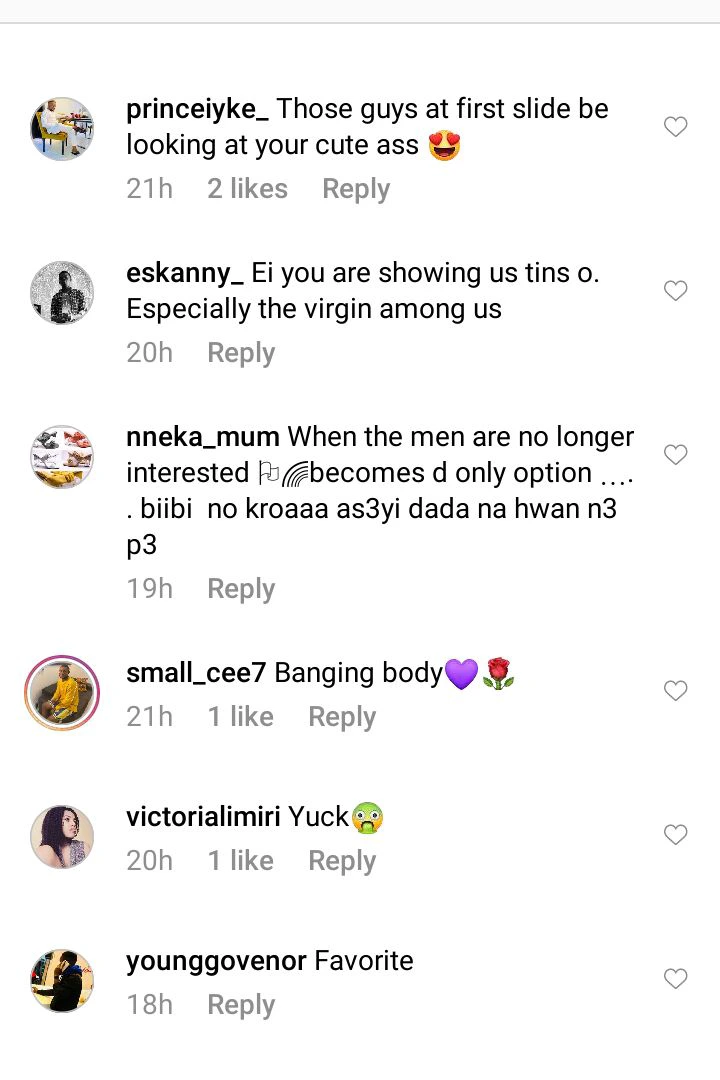 Since she did not state her orientation, she could be bi*sexual – although men have already announced they don't want her anymore.