A 23-year-old lady name Andrea Ivanova from Bulgaria is alleged to have the biggest lips in the whole world. The young lady wasn't just born with the big lips as many may have thought, but she personally made that decision to go and a surgery to enlarge the size of her lips.
According reports, Andrea Ivanova has said several times on interviews that, she has always fancy big lips since her childhood and really wished that she had one. But her natural lips wasn't big enough to her satisfaction hence she had to contact a specialist for a surgery to be done to work things out.
"I have 25 injections of hyaluronic acid in my lips at the moment, I have not calculated how much I have spent in total. An injection of hyaluronic acid here Bulgaria is 400 leva (200 pounds) . To have the 25 injections, it cost me 5,000 pounds". She said.
According to Andrea, her family and most of her friends are against the decision she made but that wouldn't change anything because that's what she loves and she's happy with those big lips. She claimed that she has the biggest lips in the world. She added that she's still going to have more of the surgery and enlarge them more in the near future.
READ ALSO: Take a look at Stephen Appiah's luxurious cars and mansion.
Below are pictures of Andrea's big lips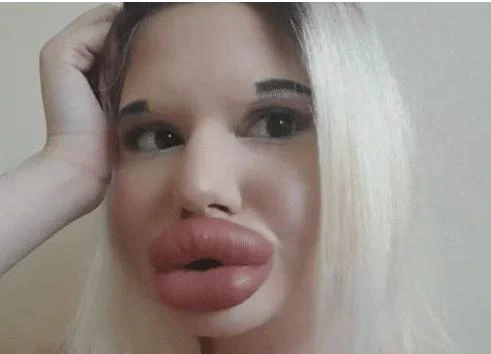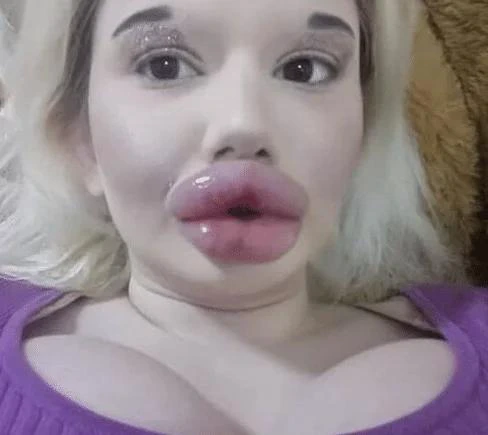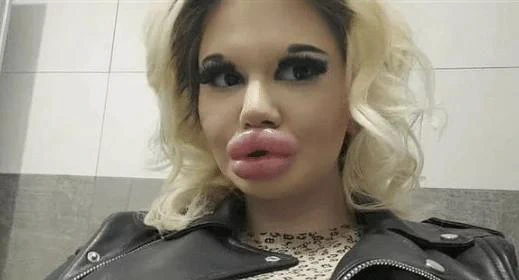 READ ALSO: 'Salma Mumin was not even having 10,000ghc in her account, she lied' – MTN demands immediate apology from Salma Mumin