Being a celebrity is one of the toughest jobs in Ghana. Staying consistent and always delivering to your audience or fans is not an easy task. But did you know that one of the most difficult battles that celebrities face is when families of these celebrities are dragged into defamatory issues and mockery on social media by cyber bullies and critics etc?
Aside these difficulties in becoming a celebrity and the stress attached to it, there are some Ghanaian celebrities who are not in the Entertainment Business alone but are together with their siblings or very close family members. And have been able to withstand criticism as well as several outbursts from social media and other cyber bullies over the years. Their strong bond as a family has not been interfered with their celebrity lives but have been seen moving together and doing great things together in even much more stronger sibling bonding.
It is very intriguing to witness a family being popular together and achieving their aims altogether.
Dede Ayew and Jordan Ayew (The Ayew Brothers)
Dede Ayew and his brother Jordan Ayew are siblings and despite their popularity they have played in several games together since they both belong to the Ghana Black Stars. These Brothers have shown incredible skills and Performance in the field of football. It is very fascinating to see or witness a family full of footballers as well as doing marvelously well are excelling in their field or profession.
Dede Ayew is an elder brother to Jordan Ayew. The father of these two was also a footballer, a very good one at it. After winning several trophies and games for the Ghanaian football team retired and ushered his young Sons to carry on with his good work. and as the saying goes the Apple does not fall far from the tree. The two brothers have shown incredible skills just like their father did and their legacies will continue to be remembered just like their father's.
(Jordan Ayew) (Dede Ayew) and (father)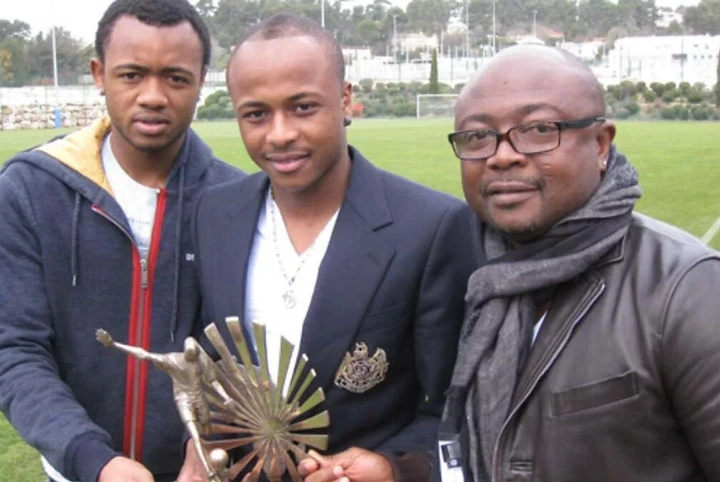 Akosua Agyapong and Stephanie Benson
It seems every family has a trait of talent that is passed on to their offsprings. Because like mentioned earlier, the Ayew Brothers were good at football but these two sisters have also been blessed with the talent of music. One interesting fact about these two celebrities i.e Stephanie Benson and her sister akosua agyapong is that the two have refused to age overtime. The two, i.e Stephanie Benson and her sister akosua agyapong are known to be 50 and 60 years and above respectively. It seems that despite the musical Talent and beauty that these two have been blessed with, they also share the miracle of anti-aging genes.
(Akosua Agyapong ) and (Stephanie Benson )

Okyeame Kwame and FlowKing stone
These two are musical Legends. Okyeame Kwame and Flow King stone are both rappers. As I stated earlier the traits of a talent runs through a family from what we have witnessed over the past few years. Okyeame Kwame several years back became one of Ghana's best and most popular rap gods. He was hailed and had his name chanted on almost all media platforms for his exclusive and talented rap skills. He was after sometime scene of the screens as he was given ambassadorial positions in Ghana.
His brother flowking stone has also become one of Ghana's best when it comes to the rap music. His Big Brother himself made a public declaration that the talent he sees his younger brother seems to be greater than which he possesses. The legacies of these two brothers will Forever live on and never be forgotten.
(Flowking stone) and (Okyeame Kwame)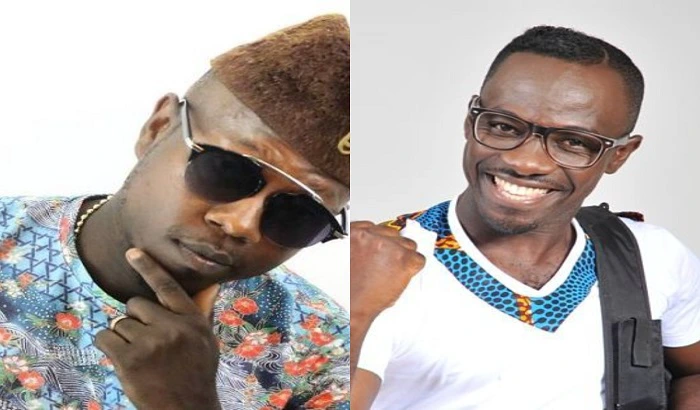 Asamoah Gyan and Barfour Gyan (The Gyan brothers)
Unlike, some of the celebrities these two would be supported immediately anyone see them as siblings. The two have very similar looks and can be spotted at any place as being families or have a very close relation. Asaman Gyan and his younger brother, Barfour Gyan have been one of the few families who have both been seen playing for the Ghana Black Stars in many international football matches. The former captain and all-time goal scorer for the Ghana Black Stars football team is never left unrecognized when it comes to football in Ghana or Africa as a whole.
He was not the only one from his family who made it to the top in the football game. Him together with his younger brother did their very best to be selected among the first eleven when it comes to football in Ghana. But unfortunately his younger brother retired earlier than he did. The two are now seen on screens playing other sports games for fun and entertaining themselves. The brothers however have also been seen helping the needy and reaching out to the poor in several communities.
(Asamoah Gyan) and (Barfour Gyan)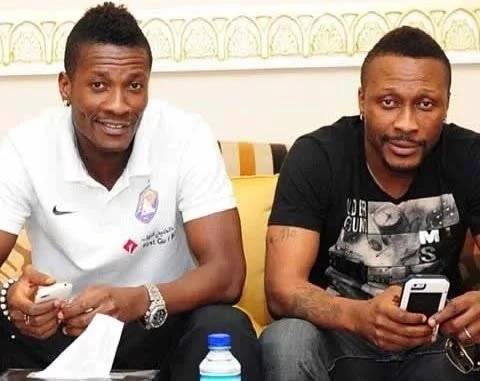 Yaa Jackson and Reagan Jackson (The Jacksons)
Yaa Jackson from her teenage has been loved by many Ghanaians, especially Kumawood movie lovers. Yaa Jackson became a star and was known for several roles in the movie industry as a possessed young girl alongside her ally Maame serwaa. The two brought great movie scenes to our televisions for some number of times until Yaa Jackson decided to embark on a whole new journey.
She suddenly branched to music and has ever since been seen giving some hit songs to Ghanaians. Her brother, Reagan Jackson was just as popular as Yaa Jackson and played several roles in his teenagebdays too. He also recently gained even much more attention when some recent controversial movie scenes of himself and some favorite actresses were spotted in a romantic scene in bed. Reagan has become one of Kumawood's favorite stars who is carrying on with where his sister left off.
(Yaa Jackson ) and (Reagan Jackson)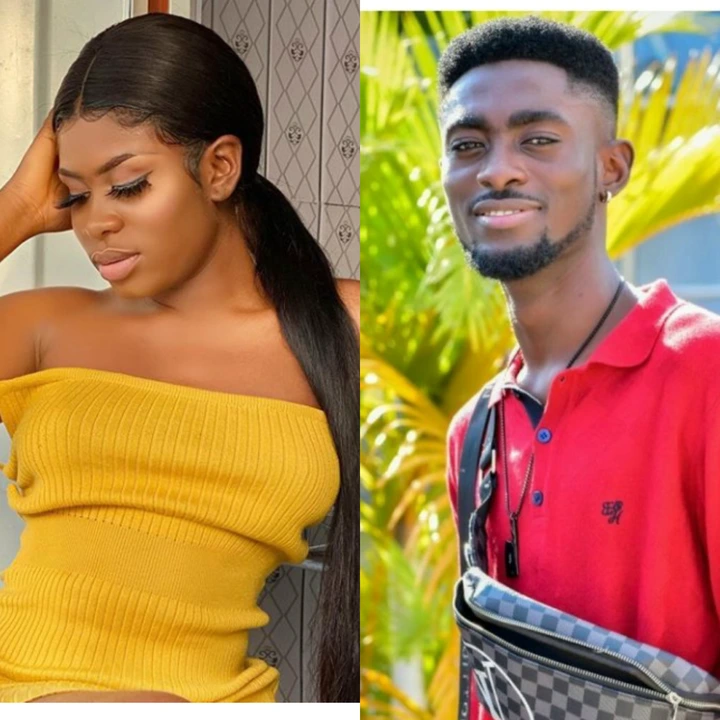 Which among these is your favorite celebrity siblings? Leave your comment on the comment box below.
READ ALSO: Yaa Jackson Shuts Down Instagram Tw.3.rking To Kwesi Arthur's Song