As election approaches, men of God have added their voices to the campaign for a a violence free and a safe election. Many personalities in the Christendom have added their voices to the campaign for free and fair election since the year 2020 has already shown Ghanaians enough of stress and hardship from pandemics etc.
Powerful man of God, Bishop Daniel Obinim who is the founder of International Godsway church has once again made a declaration towards the upcoming election. He had prophesied about some things which will happen in 2020 especially as election approaches.
Once again, he has declared that the year 2020 which is a year of even number is treating us with hardships because the year is in the number 20 which is even. He claims that years with odd numbers like 19, 17 and the rest are years that we will see less hardships.

In addition, he revealed that 2021 being a year of odd number will bring forth better way of life. He declared that he had seen visions of spiritual attacks and people who are trying to sabotage the election progress or success in order to cause chaos.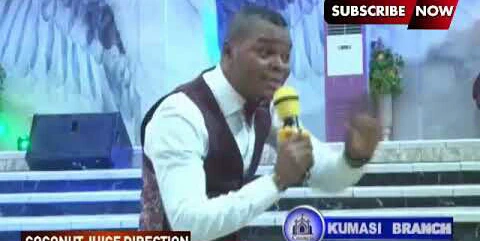 He said that, since what we are shown in vision are destroyed as it is being revealed, every enemy against the 2020 election and the interstate of Ghanaians will not even live to see the election 2020. He said any plans to turn the nation upside down will go to rest with them.
The powerful sermon by the Bishop was aired on Soul TV, his television station whiles he preached to his congregation.