Following the issue of public notice concerning an internet fraudster, Nora Adams who is being Wanted for frauding and scammi people on social media in the name of running promotions at a fee, the young lady who is said to be in her early 20s shows up apologizing to her victims.
Nora pleaded with all Ghanaians to find a place in their hearts and forgive her. To those who had fallen victims of her act, she says she is greatly sorry and promises to refund them all back.
According to her, she plans on doing a refund to all her victims within the next 6months and therefore need all to be patience with her.

Meanwhile, all are entreated to be very cautious of these fraudulent acts as the face of Nora as seen on social media was completely different from the actual person in the video due to her makeups.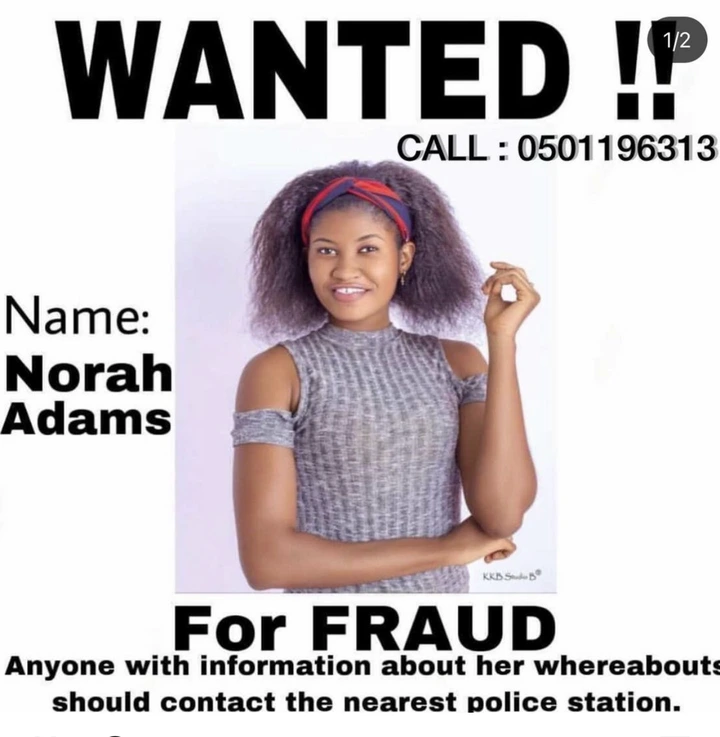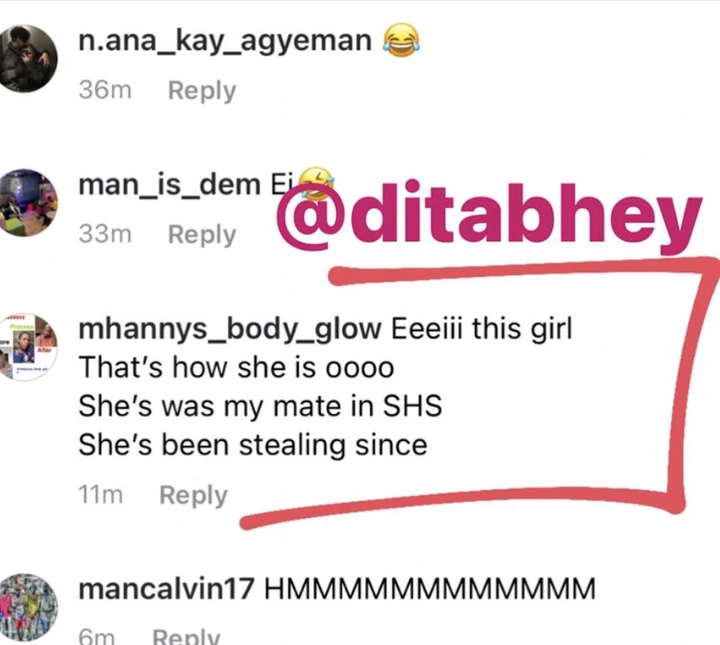 P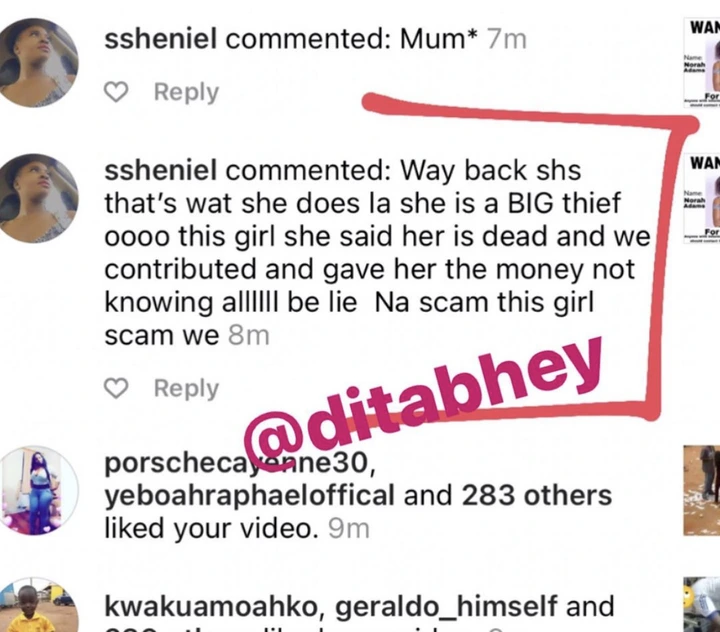 leae click on the link below to watch the video