Fella Makafui was an actress in YOLO. She became famous for an impressive performance following her uncivilized hawker acting skills. She also got famous for her huge backside. She was pretty as well.
Well, few years down the line, she succeeded in taking Medikal from Sister Derby. For whatever reason(s), the duo appear to be very compatible as they play around all the time, unlike Sister Derby and Medikal.
READ ALSO: Fella And Medikal Take Their Love To The Studio As The Sing Together, But It Is Assumed As A Shade To Derby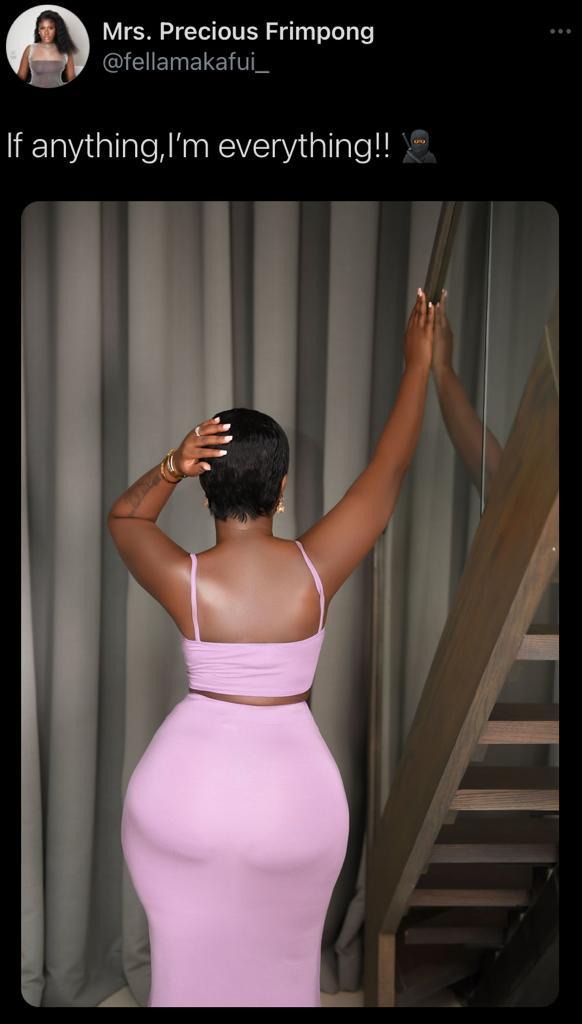 Today, Fella Makafui, now Precious Frimpong took to Twitter to grace her followers with yet another beautiful image. In there, she wore an adorable tank top and long skirt. With an enticing body contour, she poses with her back showing the camera.
This kind of post makes her backside (bortoss) magnify the entire image and social media could have enough of it. With a tattoo on her left arm, she held her head with the left and held the glassily built staircase walls with the other right hand.
Her beauty crosses borders and Ghanaians had this to say to her;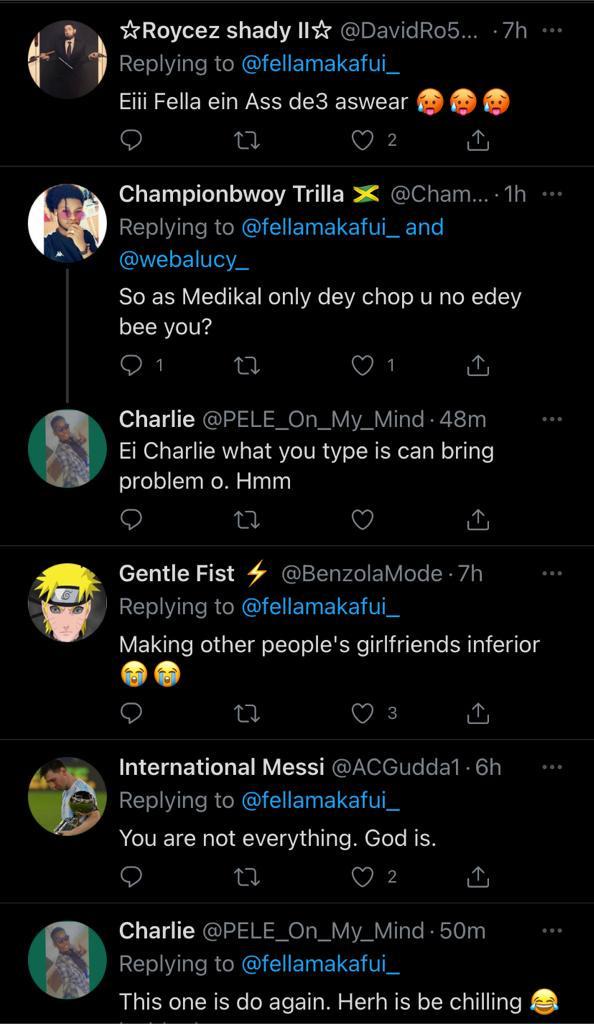 READ ALSO: I Am Now Dating Medikal's Father, Sister Derby Opens Up About Her New "Papa No" (+VIDEO)