The legal team of the NDC Presidential Candidate in the just ended 2020 General Elections, John Mahama have again repeated the same mistakes it committed in its petition to the Supreme Court.
Mr. Mahama's Legal applied for ammendment from the Supreme Court to enable them correct portions in their petition which was granted by the Supreme Court.
But, it appears the Same mistakes have been committed in the amended petition as spotted in the the amended petition submitted to the Court.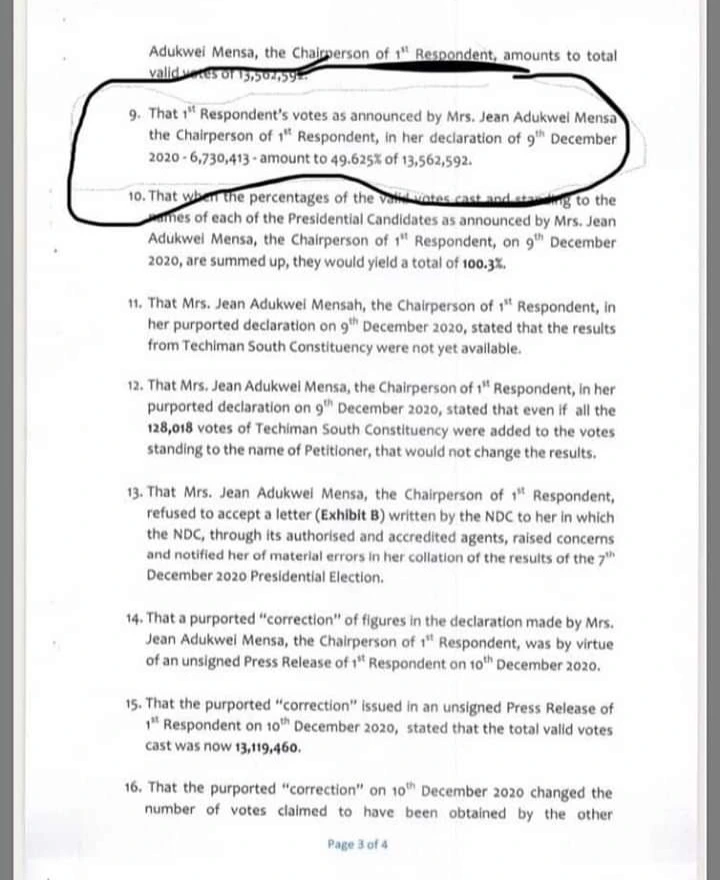 In the petition to the Supreme Court, the legal team of John Mahama referred to to President Akufo-Addo as the first respondent instead of the Electoral Commission which is the first respondent and President Akufo-Addo been the second respondent.
The Apex Court will tomorrow start hearing for the petition after adjourning sitting when the case was first called.
Both lawyers of President Akufo-Addo and the Electoral Commission initially opposed the application by the petitioners to amend portions of their petition, but the 7 member panel granted the request as it maintained that, everybody makes mistakes and they should be allowed to correct their mistakes.
Content created and supplied by: Tawheedne