Before you proceed on reading this article, please tap on the follow link at the top right corner of your phone or laptop to get more updates and authentic contents from us.
The internet has been set ablaze by lovely years marriage anniversary photos of a 70 years old white man and his 22 years old wife. The lovely photos of the couple got many social media users taking into consideration the age difference between the happily married couple.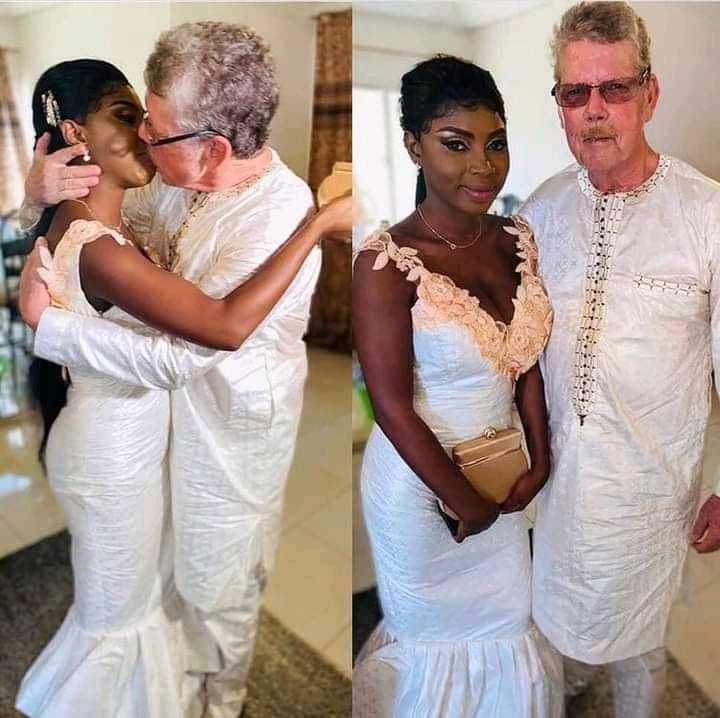 Marriage is one of the most valued asset on this planet and in order for a person to be considered as complete no matter their wealth, they must have their better halve to spend the rest of their lives with. As our elders said, 'marriage has a long journey', this statement is the main reason why we must examine ourselves thoroughly before we finally say yes to that special someone of ours. Being with the right person in life increases the lifespan of every individual according to health experts.
This clearly shows that marriage has nothing to do with age difference. Many ladies and gentlemen have found themselves at the wrong place because they first considered the age and physical appearance of their partner before saying yes to them. Never forget that those features does not guarantee a happy marriage. Love, care, honesty, loyalty and among others are the features that leads to a happy marriage and I am pretty sure that these have been the hallmark for a happy marriage between this 70 years old man and his 22 years old African wife that triggers such a massive 2 celebration with lovely photos.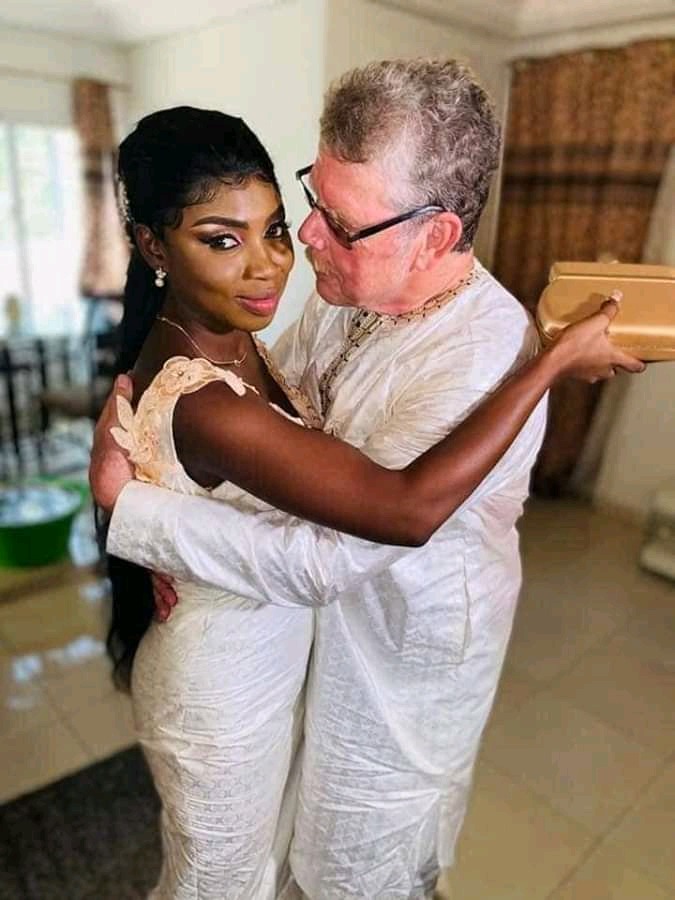 Adorable photos of the couple were shared on the internet to mark their two years marriage anniversary with social media users and the world at large. There have been a lot of controversies on the internet after the lovely photos surfaced the internet but I don't think that should be the point of discussion but rather what and how the couple have been able to survive this for the past two years.
According to reports, the man flew to Africa for business purpose where he met the pretty lady at age 20. After a little chemistry between them went on well, they both accepted to marry each other with a full support from the family of the pretty lady. They got married by performing all the necessary rites and the man flew the lady back abroad after his business mission in Africa.
I am sure that when they got married two years ago, people were also saying the same thing that their ages do not correspond and will not last but here they are celebrating their two years marriage anniversary in a grand style and with all smiles on their faces.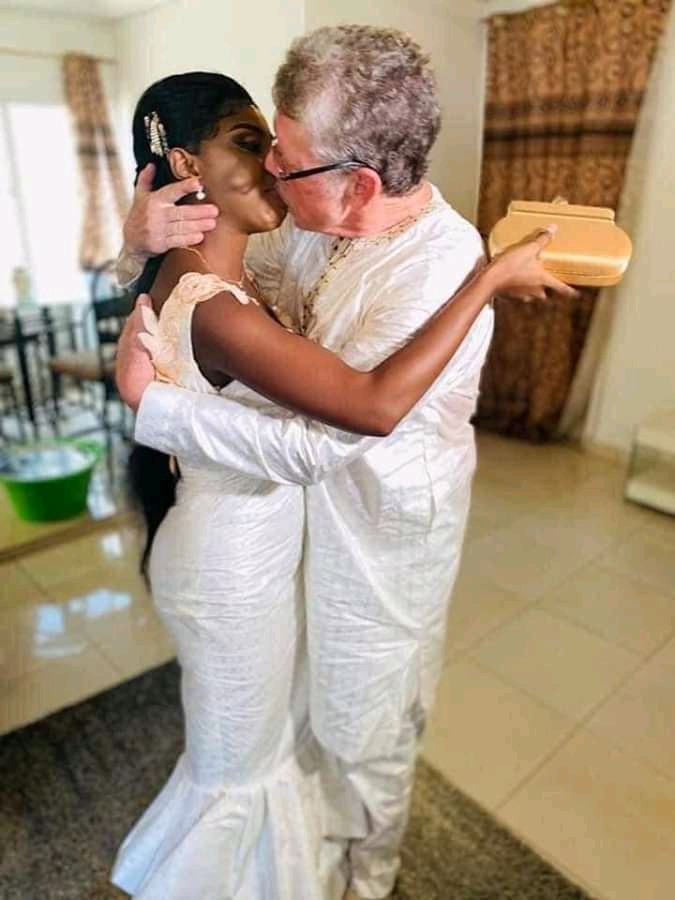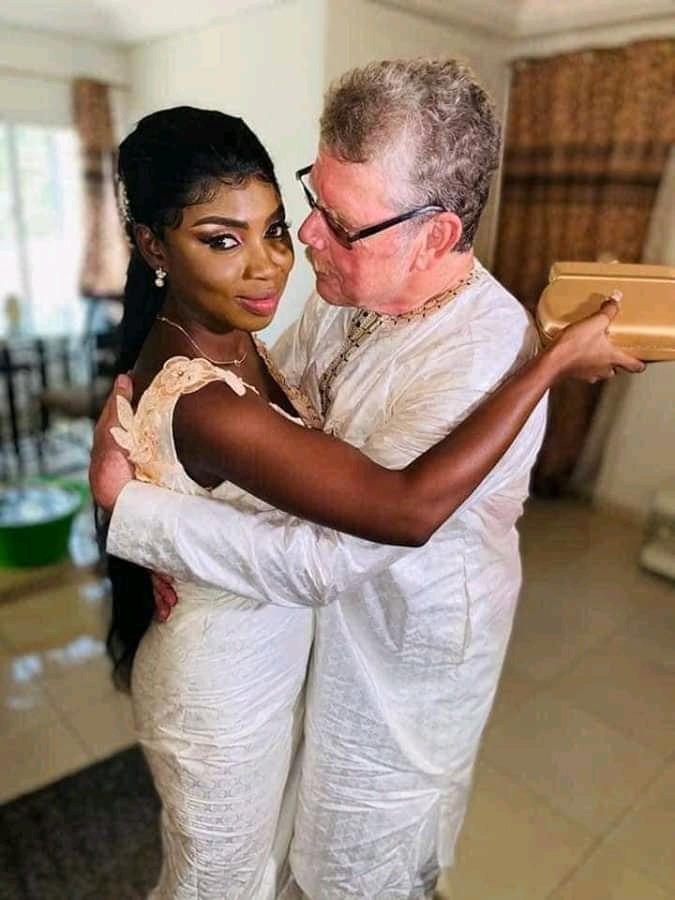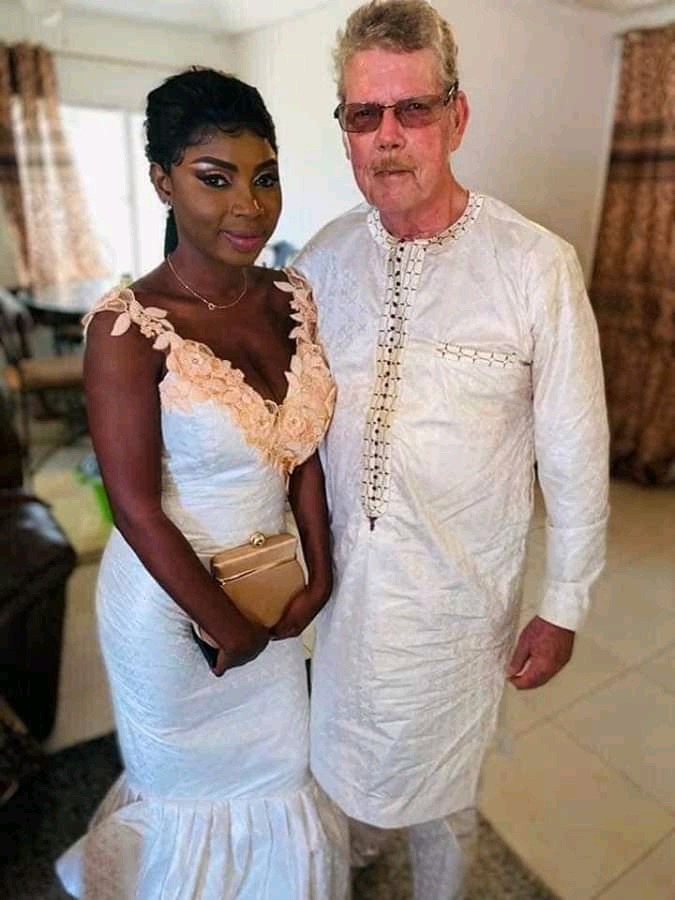 Love indeed is independent of age interval and it becomes more beautiful when little money enters but I don't think this lady in particular is into this marriage because of money. What are your thoughts about this? Share them with us below.
Please like, share and comment your views below. Follow for more updates and authentic contents.