Few seconds ago on a live interview with adom media with Honourable Kennedy Agyapong, he proclaims how wisdom has enriched and enlighten a very great man in Ghana. I'm proud he was able to conquer others and he won in life. I always say, without wisdom, one cannot achieve success in life, according to Kennedy Agyapong.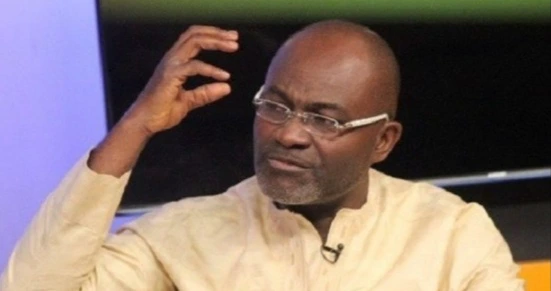 "I am proud Kwame Despite, owner of Despite companies has been able to make it in life despite he could not make it to school. He has proven to be a strong intelligent man who is willing to make it in life for his generation", says Kennedy Agyapong few seconds ago.
His name "Kwame Despite" is a very smart name he uses. His success life proves the meaning of that name he bares. Never ever will I look down upon my friend because he is a true definition of what success means to Ghanaian people.
Honourable Kennedy Agyapong makes mention few moments ago on adom media.
READ ALSO:Story Of How Kenyan Student Won Over $100,000 With Sports Betting(Opens in a new browser tab)