We can't tell if indeed the two are seriously in love following the back and forth concerning their relationship on social media but it quite obvious Vivian Okyere and Samuel Dabo popularly known as Yaw Dabo have something doing but want it out of public eyes.
Today happens to be the birthday of Vivian Okyere and as usual she took to Instagram to share mouthwatering photos to celebrate this special day of hers. Colleagues, friends and families have equally wished her a happy birthday as well.
However, the kumawood actor on the other hand had done what many were expecting him to do as he sent out words of love to his 'girlfriend' vivian Okyere as she celerates her birthday.
Yaw Dabo assured her of his love and wished her a happy birthday of which she reposed.
READ ALSO: Please forgive me- Lady who called Sally Galley horror and barren apologizes
Taking to Instagram, Yaw Dabo reveals how Vivian Okyere is such a good woman and deserves the best the world have to offer.
"Happy Birthday Bebe❤️ @iam_vivianokyere , celebrate hard and party even more! Today is your day to be adored! On this your birthday, I wish you everything your heart desires. You are such a good woman that truly deserve the best the world has to offer. Here's to another happy birthday for you! 💘🌹 🤦🏾‍♂️❤️" Yaw Dabo wrote.
Vivian Okyere upon sighting the said sweet words from Yaw Dabo react to it by appreciating those sweet words as she took to the comment section and wrote "I'm humbled King ❤️"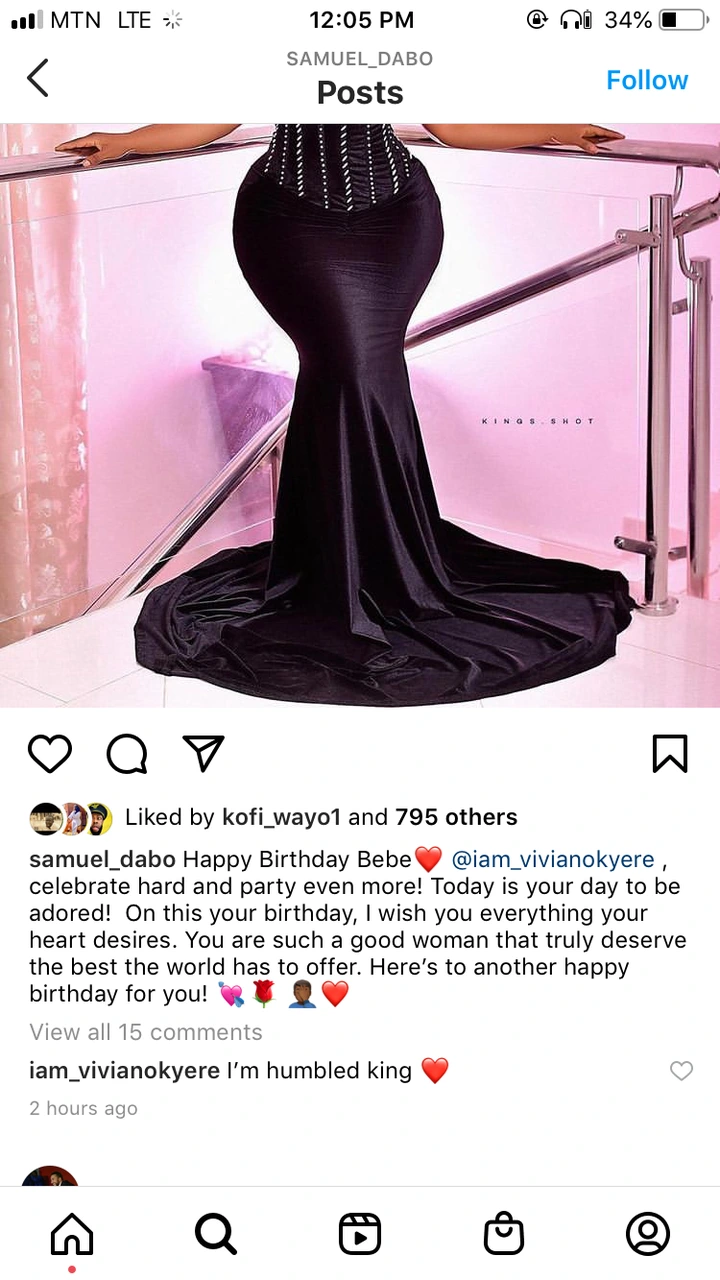 READ ALSO: Veteran Actress Akyere Bruwaa Celebrates Her Birthday With Beautiful Photos