If Nana Ama Mcbrown is saying the "World is not Fair" then What about some of Us; find more details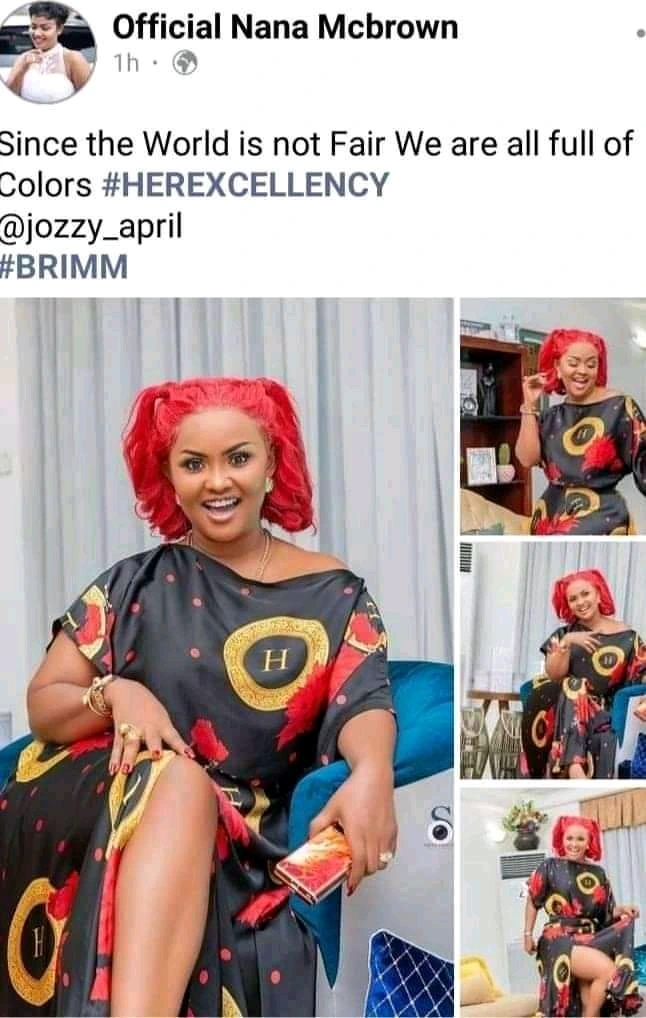 Nana Ama Mcbrown: Since the World is not Fair, we are Full of Colours, she wrote this caption adding a beautiful picture of herself with red dyed hair.
Nana Ama Mcbrown, a beautiful Ghanaian Actress and a host of two other television shows, "United Showbiz and MacBrown's Kitchen" has not long ago shared some beautiful photos of herself on her Facebook page.
With an interesting caption attached to her post, she wrote:"Since the World is not Fair, we are Full of Colours".
Truely the world is not Fair, but it is blessed with beautiful people like herself and many other aesthetic natural creatures that blossoms love.
Though most of her followers seem excited about her new look, few of them had a different thought.
One of the followers comment hit me and hence decided to deliberate on it in this article.
A follower, named Pasta Rasta wrote "I understand, but you have to relax for the worldly trends. You are such a home pure African lady"
Nana Ama Mcbrown is some one who has curved an enviable Niche for herself as a decent personality without any Notable Blemish or Scandal.
And this has enabled her stayed very relevant in the Entertainment Industry over the years, becoming Brand Ambassador for lots of companies.
She is deemed to be a down to earth person, lovable and also kind.
However, observably, people have started to raise concern regarding how she conduct herself recently.
Not long ago, during the VGMA Awards ceremony, she pulled up a Show that many people thought was not necessary.
This was when she uninvitedly joined her ex-boyfriend, Okyeame Kwame on stage while he was performing.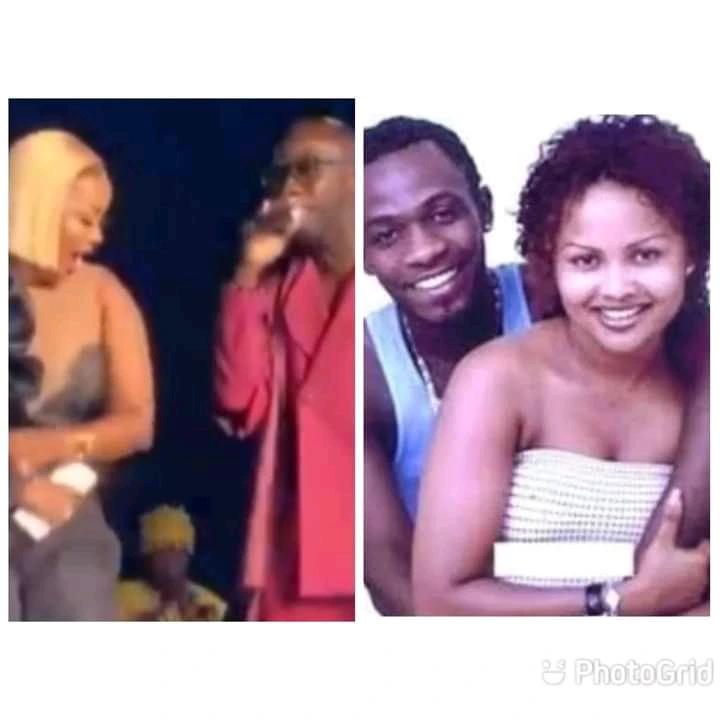 Some people's views regarding that particular action she took hasn't been nice at all.
It is speculated that, Nana Ama Mcbrown pretends as if she doesn't need attention but her recent acts depict she is beginning to be an attention seeker or perhaps she wants to trend like how some of her colleagues do, which has contributed to her sharing some photos of herself that is deemed to put a dent her image as some of her followers postulate.
Now trying to dissect her message again with a different perspective; I am tempted to ask that, is she just trying to play on words or she actually means what she wrote, "the world is not Fair".
If Nana Ama Mcbrown whom I dare to say is living a very rich life says that the world isn't Fair, then how about some of us who hardly makes ends meet.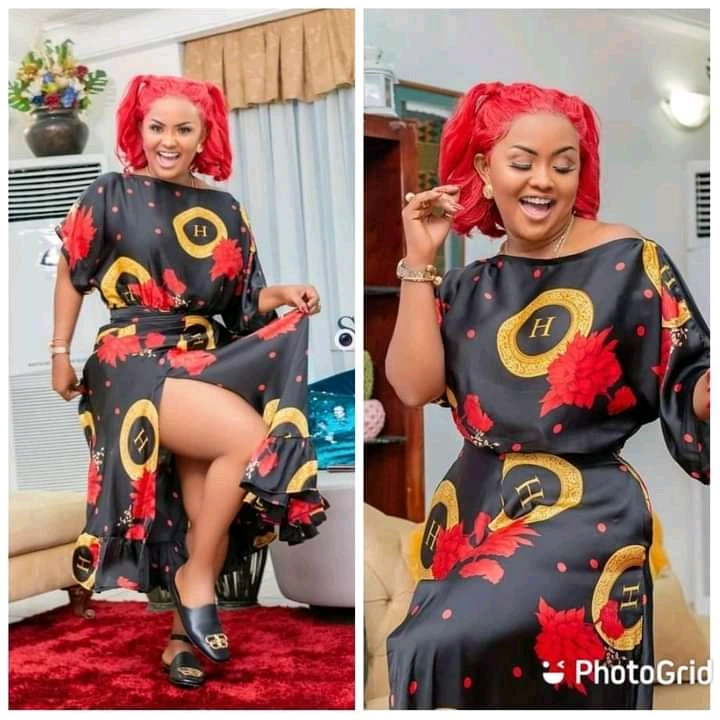 "Since the World is not Fair, we are Full of Colours" Indeed.