Are you normally tempted to think people who play the bad character roles in movies are really as they appear in those movies? Actors like Patience Ozokor, because of her frequent role as the evil and wicked person in movies have kind of printed in people's minds that they identify with such personality, however in reality that is not the case.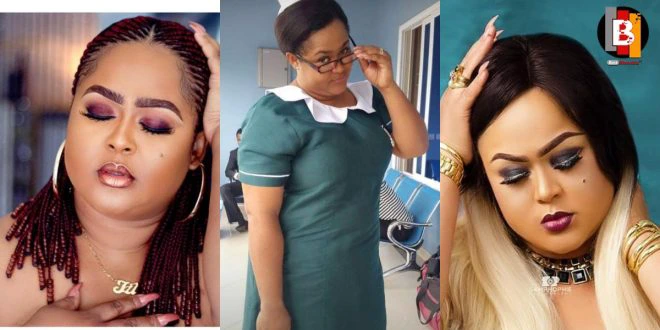 Well, According to Vivian Jill, she went to a place where a child saw her and scream with fear because the little lad had watched a movie called 'wahala' where she stared as a spiritual being.
Thanks for choosing to read this article, kindly take a second to follow me for more important updates!!!
She revealed this in an interview with Accra 100.5 FM. She said she played a role as a fetish priest and it took her 3 days to regain her strength because of the physicality that role demanded.
"It was difficult because even with my heavy weight, I had to be running around and jumping. Almost all the scenes were like that. When I got home, it took me like three whole days to regain my strength. I couldn't even squat and my mother even asked me to quit", she said.

Lovely readers, what do you make of this? Let me know what you think in the comments section below. Kindly do well to follow me, like and share this article with your family and friends to support me.