Please after reading this article, don't forget to click on the follow button to catch up with my upcoming Articles, original contents made up of trends, hot news, entertainment, and other Interesting topics. Lets get down to business then.
It is true as they say, that "you'll never know how it actually feels to be in a certain situation until you find yourself in it". Many are the times people do things they didn't want to do, In exchange for something they've been yearning for a long time, and many are the times people are also ignorant of how immoral they've been treated, all because of the vision and the target ahead of them.
Famous Kumawood actress, Sandra Ababio, in a recent Interview, has made revelations about the Kumawood movie industry, sharing how she has been bullied and disrespected by her colleagues within the Industry.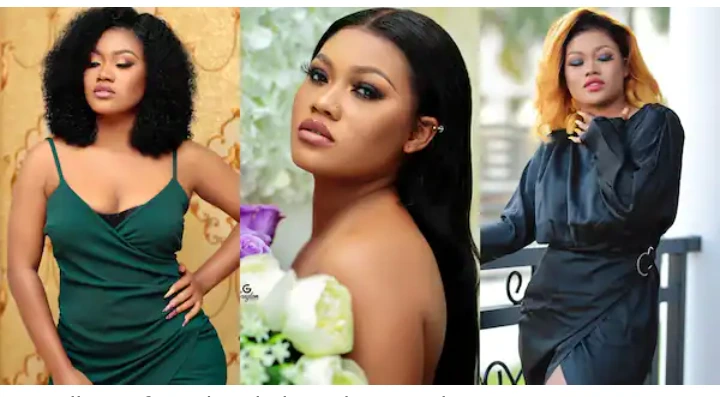 Sandra, in an interview with Abena Ghana on the Journey show, disclosed that she had to endure insults, attacks, and belittling from her colleagues within the kumawood industry, that she felt like quitting acting at a point, to look for something else to do, however, she decided to persevere and swallow what ever comes her way.
She termed the overall ill-treatment as bullying, explaining that some of her colleagues just look at her and say hurtful words enough to break her down. Sandra further revealed that sometimes, she had to isolate herself and cry all she could before returning, to get things off her chest and to clear her heard a little. When asked on who she looked up to before coming into the industry, Sandra replied that she looked up to Nana Ama McBrown, Jackie Appiah, and Emelia Brobbey.
READ ALSO: Kennedy Agyapong reveals secret about TB Joshua's de@th