Popular radio and television presenter, Captain Smart has made another bold statement and has caused stir.
According to him, he is sorry but he has to say it that, some of the chiefs in the country do not help their own people. He said that, he has a high sense of respect for chiefs but this time round, he is sorry and has to say it as it is. Captain Smart made this statement while speaking on his usual morning show earlier today.
READ ALSO: Real Men Do One Round & Sleep But Jobless Ones Smash All Night"–Nigerian Actress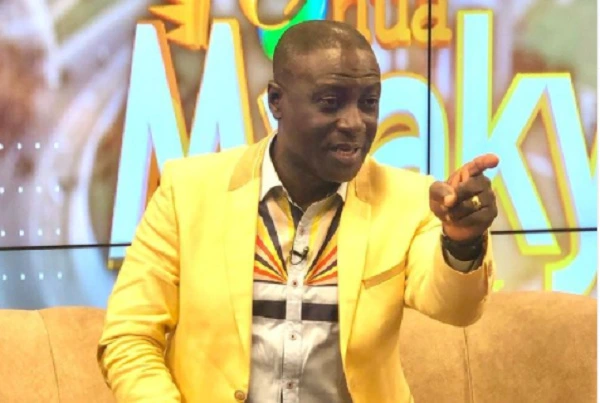 He indicated that, some chiefs in our various communities associate themselves with politicians and do nothing to help ordinary people. He said that, it is very sad to him as these politicians only come in to make life more difficult for people.
Captain Smart further went on to advice chiefs to do as much as they can to take politics out of the traditional system that they use to rule their people.
"Some of the chiefs in this country are not helping their people at all. I know that, there are some chiefs who do well to serve their people but this time round, I am sorry and I have to say this", he boldly said as he spoke on his usual morning show at Onua tv.
READ ALSo: Big Akwess Angry Over Agradaa Rebranding Into An Evangelist. Agradaa Can Never Be An Evangelist.