Nowadays, tattooing your body has become common in the world most especially celebrities. Tattoos are now a big part of today's culture and celebrities are not exempt. We have seen many celebrities across the world who have tattooed their body. It is believed to be among the most important common body decoration in the world. Some celebrities have even gone extra mile to tattoo all their body parts. Many people who have gotten tattoo on their body testify to the fact that, getting a tattoo on your body is generally painful, though people may experience different levels of pains. Some celebrities have different places or body parts they feel ecstatic to have their tattoos design
Some of the most common, lovely, delicate places most celebrities have their tattoos are top of the arm, Inside the ear, Along the shoulder bone, Back of the arm, The neck,Edge of your hand, The side of your ribs, The fingertip, The foot, The upper back, The upper thigh, Behind the ear, The wrist, On your bicep, Below the hairline, The crook of your arm just to mention but a few.
People use to get tattoos on their body for different reasons such as for attention purposes, self-expression, artistic freedom, rebellion, a visual display of a personal narrative, reminders of spiritual/cultural traditions among others. Both male and female tattoos their bodies.
In today's article, we are going to look at five famous female Ghanaian celebrities who have tattooed their bodies.
Below is the list
1. Nadia Buari
Talented and pretty Ghanaian actress and a mother of four Nadia Buari is a fan of tattoos. The award winning actress is one of the few Ghanaian celebrities who have tattoos on their body. Below is a photo of Nadia Buari's tattoos.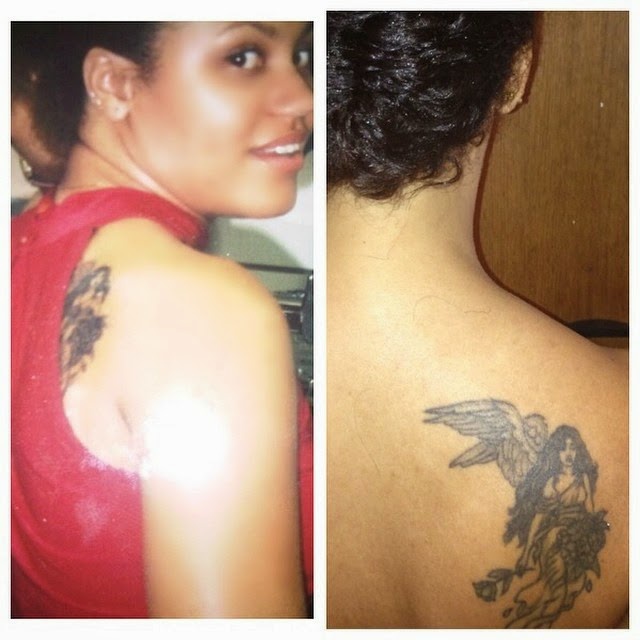 2. Afia schwarzenegger
Afia Schwarzenegger aka Valentina Nana Agyeiwaa is Ghanaian media personality. She was the host Okay FM's morning show Yewo krom and UTV Ghana's Kokooko show. The controversial actress has beautiful tattoo on her body. See her tattoo below
3. Kafui Danku
The award winning actress and a mother of two also fancy tattooing. Kafui has a beautiful tattoo on her body. According to her, her tattoos are just for fashion purpose. Take a look at her tattoo.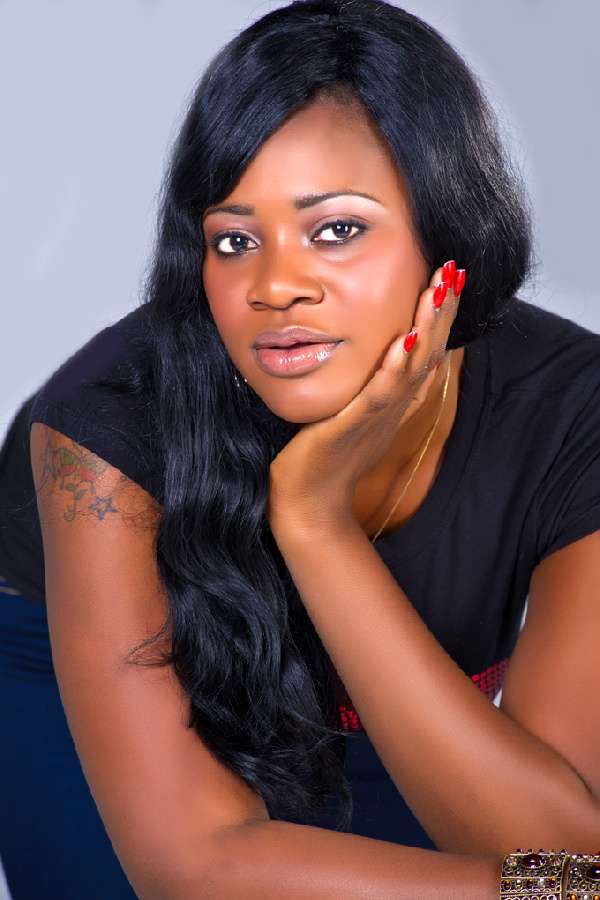 4. Vicky Zugah
Vicky Zugah is a beautiful Ghanaian actress who loves tattoos. The pretty actress has different tattoos on her arms, thigh and other places. Take a look at them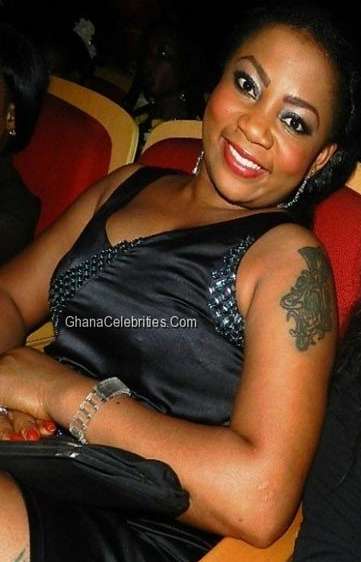 Kindly drop your comments below.