Naa Yaa Sakyiwaa is currently one of the popular journalist among the top female stars such as Nana Yaa Brefo and many othes. This evening live on Angel TV via Facebook, Nana Yaa Sakyiwaa sends words to all haters of Dr. Kwaku Oteng as she dare them not to compare themselves to Dr. Kwaku Oteng.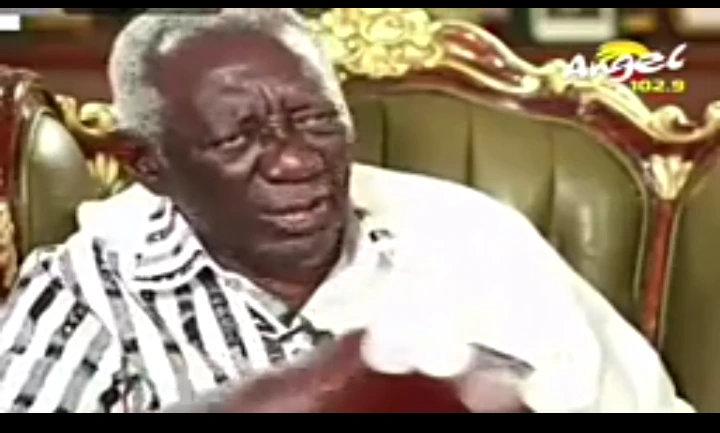 Speaking about the issues of tax involving Dr. Kwaku Oteng, Nana Yaa Sakyiwaa Ahwenipa dares all false claimers to stop spreading false news about her boss Dr. Kwaku Oteng.
She then added her voice to what Former president His Excellency John Kuffour said in an interview with Kofi Adomaa Wanwani. In the interview, The former president really appreciate the good works of Dr Kwaku Oteng who is able to provide employment avenues for most of the unemployed youth across Ghana.
Nana Yaa Sakyiwaa added her voice to that of former president Kuffour to condemn all false allegations against Dr Kwaku Oteng.
Below is the link to the video of Nana Yaa Sakyiwaa.