Di Asa Eviction Night at Tony's Park, Dansoman. Five '5' contestants of Atinka TV's flagship reality show, 'Di Asa' season '5' have been evicted.
The show is for over size ladies (Obesity) to motivates them and also make them unique in their own way. The dancing can also help them exercise their body.
The five; AJ, Efe, Vero, Saronzy and Dija were removed because they had very little votes.
One of them, Vero who couldn't control her emotions burst out weeping like a baby on stage after she was being evicted. In fact fans and viewers felt bad. Better luck next time!!
Records shows that, she was evicted not because of poor performance, thus her votes couldn't favour her. Likewise to the other four.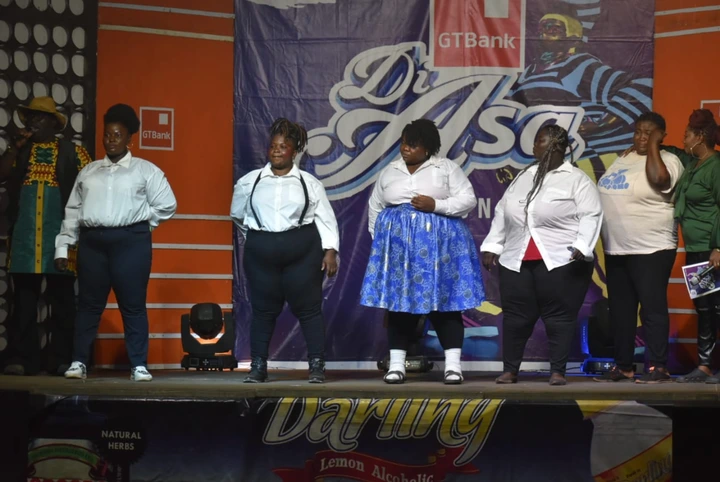 Although the judges have 40 per cent stake, the votes take 60 percent.
At the end of the old school edition of the show on Saturday, November 20, 2021, the five placed bottom of the voting chart, hence their eviction.
READ ALSO: Sasha Wins Di Asa Season 2 (2018) Recieve Her Aboboyaa And Other Cash Prizes (Pohots)
They were given goodies from all the sponsors of the show and as well an amount of GHC1,000 each to transport them to their various homes.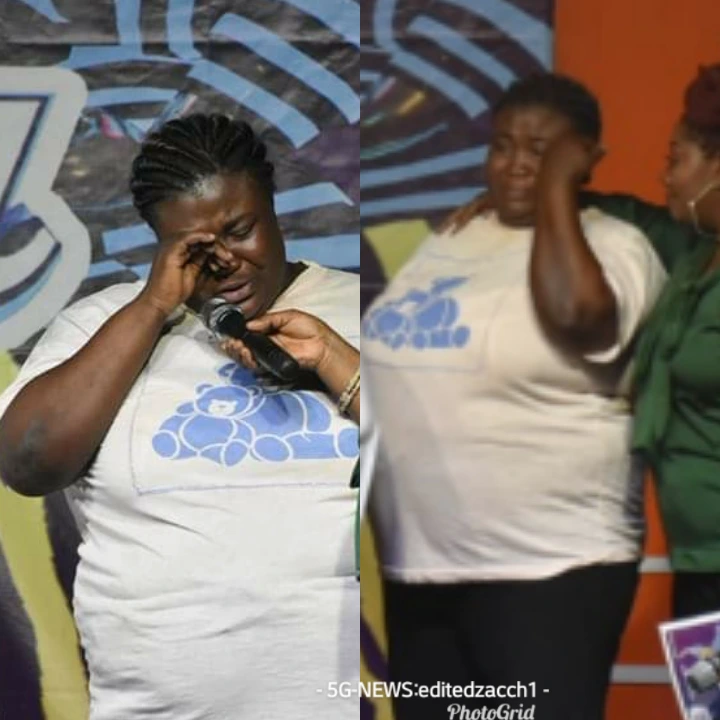 The eviction of the five brings the number of contestants down to 43.
This is out of the 60 that qualified to take part in the main competition.
The GTBank Di Asa Season Five will award the ultimate winner with a brand new salon car.
The first runner up will be given a mini truck (Abossey Okai Macho), while the second runner up takes home a tricycle (Aboboyaa).
Aside these, the queens will also enjoy goodies from the sponsors of the show.
Meanwhile, the public is encouraged to vote for their favourite contestants on all networks to keep them in the competition.
READ ALSO: Anita's Father Allegedly Disowned Her After Her 1st Child With Dr. Osei Kwame Despite (Video)