Not long ago that it was circulating all in social media platforms about a post that Ex-President John Dramani Mahama' daughter Farida Mahama posted on her Instagram page.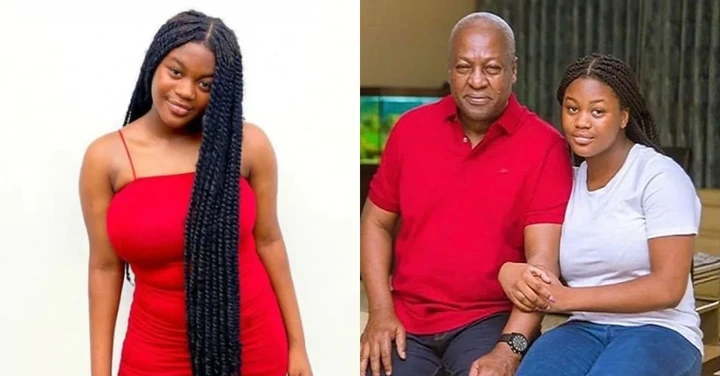 She posted that Lawyer Tsatsu Tsiksta is the best lawyer in Ghana and the best judge in Ghana and no lawyer can be compared to him.
In a program host in one of the media houses, Chairman Wontumi react to the post that Farida Mahama made.
According to Chairman Wontumi, Farida should not allow her father Mahama deceive her.
He said that he does not believe that Farida herself wrote that post.

"Mahama is lying through her daughter", he said.
Chairman Wontumi then continued and said that when Mahama was President, things or works that he was supposed to bring his wife to present Ghana then Mahama will bring his daughter and this has shown clear that Mahama want to use his daughter.