Many people couldn't understand why Captain Smart Wept on his last appearance on TV.
Morning Show host for Onua TV Nana Captain Smart has confirmed why he couldn't hold his tears during his last presentation in Onua TV studios.
According to him, when he was about to conduct the interview segment, his crew members signalled him that there is a woman has come from Kokrobite and insisting to see him at the reception.
Due to the resistance of the old woman, Captain Smart went for a commercial break by force to attend to the woman.
READ ALSO: The Kidnappers Wanted To Use Her For Money Rituals- Angel FM Kwadwo Dickson Reveals (Read Details)
Captain Smart noted that, the woman started telling him about how her boss has refused to pay her GH 200 monthly salary. The last time he paid, he deducted 30 cedis from the money. The woman sees Captain Smart as the only person who can help her to administer justice on her behalf.
" After listening to the woman's story, I couldn't control my tears. I realised that due to poverty she had to walk from Kokrobite to Onua TV. I couldn't stand on set as I left the studio. I was so sad. How can we live in our own country and suffer this way? " Captain Smart confirmed
Check out Tracy Osei Pens Down A Lovely Message For His Husband (Kennedy Osei) As He Celebrates His Birthday.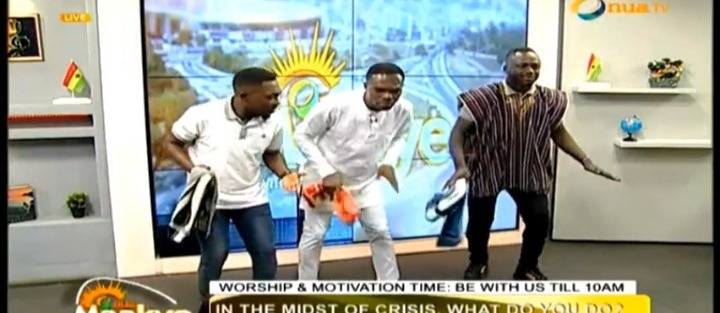 READ ALSO: Coronavirus cases hit 9