Another Sad new hits Ghana, as another Parliamentary Candidate dies in a glory car crash.
On Friday, 16th October, 2020 the New Patriotic Party (NPP) and Ghanaians were presented with another yet sad news, as the Parliamentary Candidate for Yapei-Kusawgu constituency in the Savannah was involved in a car crash.
Hon. Abu Maham Abudu (The Parliamentary Candidate), popularly known as Abu Kamara was in the vehicle with his personal assistant and friend. The accident was so fatal that, they all lost their lives.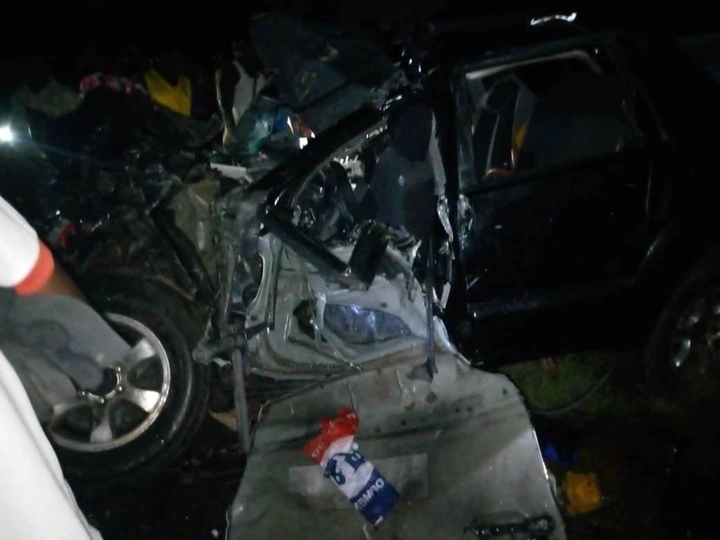 The personal assistant of the Parliamentary candidate was known as Majeed Kotochi (Young Chief).
It should be noted, it is not even more than 24 hours after Hon. Ekow Hayfords one week funeral rites and NPP is hit with another death?
The fatal accident happened at the Datoyilli Police Barrier, near Tamale in the Northern Region.
MORE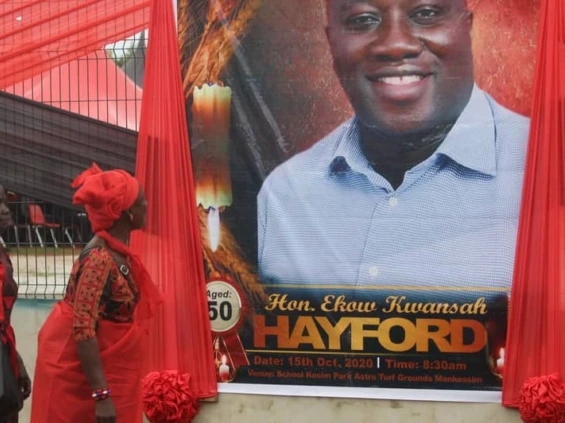 In less than two weeks, the New Patriotic Party (NPP) have lost two precious assets of the party.
On 9th October, 2020 the Member of Parliament and parliamentary candidate for Mfantseman constituency met his untimely death as he was returning from a campaign trip in a nearby town.
The late Hon. Ekow Hayford was attacked by armed men and shot to death. His drive went into coma after sustaining the gunshot, but was luckily revived by the health workers.
After the assurance of the President of the State (Nana Akufo-Addo) to the deceased family, the Police Service, led by the IGP have so far arrested 5 persons in connection with the murder of the late Member of Parliament.
WHAT ARE YOUR VIEWS ON THE HAPPENS WITHIN THESE DAYS?
Share in the comment section below!
MORE PHOTOS OF THE FATAL ACCIDENT;