Before you proceed on reading this article, please tap on the follow link at the top right corner of your phone or laptop to get more updates and authentic contents.
Video of a Ghanaian slayqueen in critical condition currently going viral on the internet has got a lot of people talking and praying for the young lady. The beautiful slayqueen allegedly had her buttocks surgery wrong according to reports which has got parts of her buttocks wrapped in medical plasters as she cries uncontrollably in the hospital.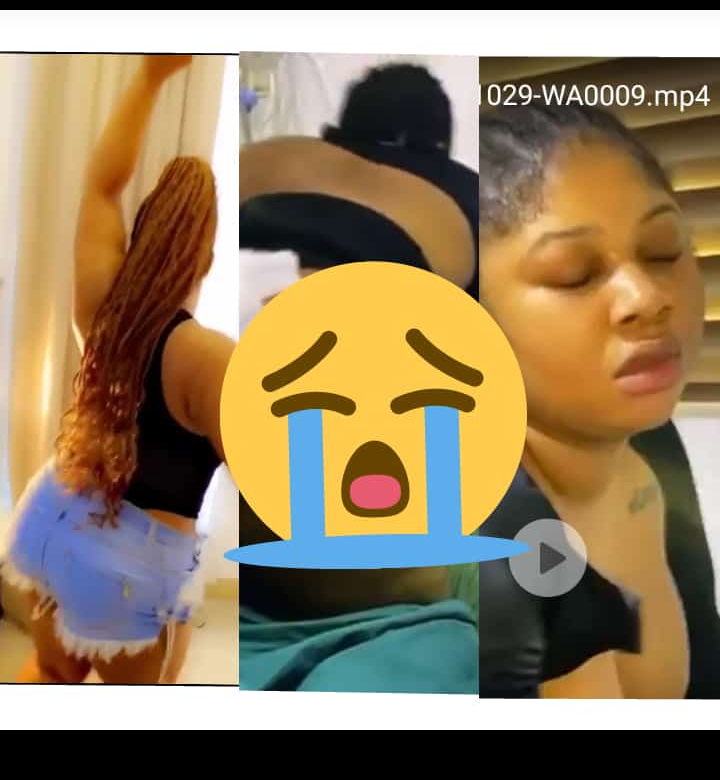 Having a curvy body has become one of the fashion trend among many ladies of today. Even though gaining such shapes among ladies started a very long time ago but due to the media, it has become easier for a lot of ladies to engage in it as they see them on television today without knowing the side effects of it.
Some use the gym to gain the required shape they want but using this means seems slow and doesn't give quick result according to most ladies. Those who want quick result go for surgery in order to get quick result. There are various types of surgery performed on ladies to gain the curvy body they want. The types include butt life, butt implant and butt augmentation. Am sure this lady went for one of these surgeries listed above.
Unfortunately for this beautiful Ghanaian slayqueen, it has not been easy for her after she allegedly had one of those butt surgeries. After a short term of flaunting her newly acquired curvy in a video, she has been admitted to the hospital in a critical condition which may even cut her life short as her surgery went wrong.
In a video that was shared on the internet, the young lady was seen crying her eyes out as she moves her body sideways in heavy pains for doctors to attend to her. Her entire buttocks was covered with medical plasters.
The video looks unpleasant for some of us but we have tried our best to give you some screenshots of hers shortly after she allegedly had the surgery and her present condition below.
Her current condition in the hospital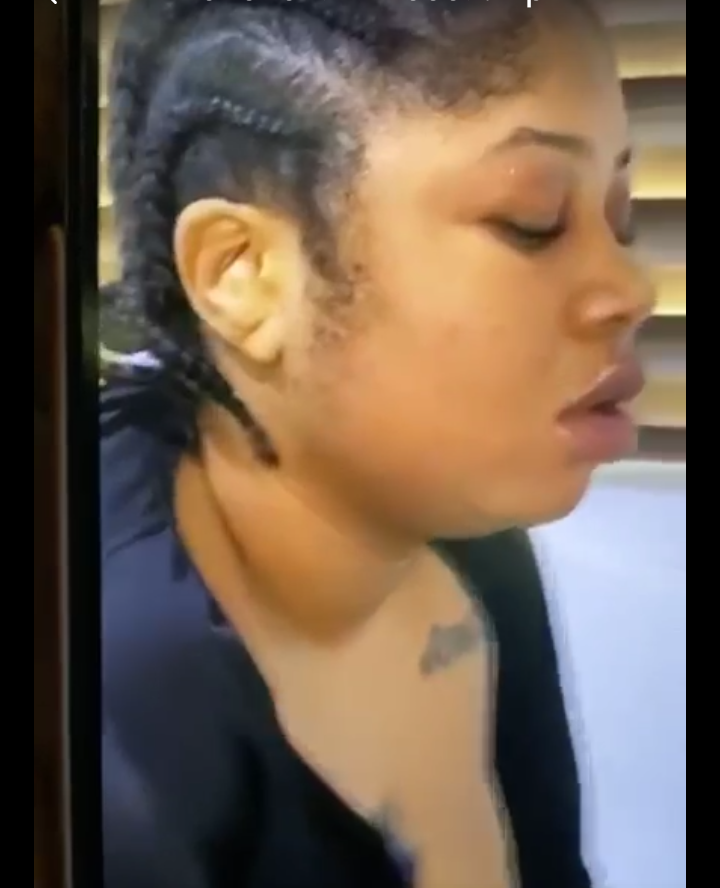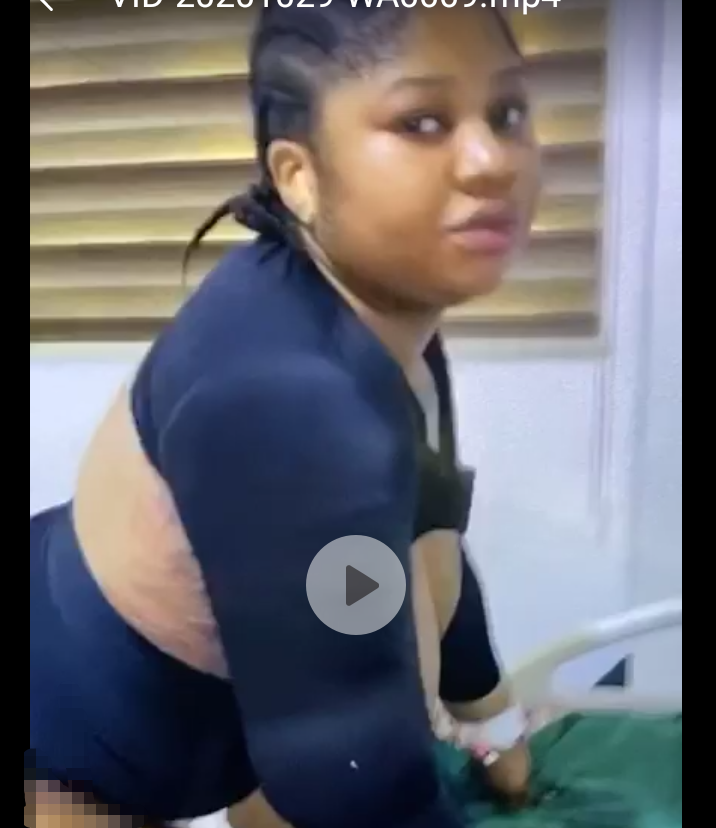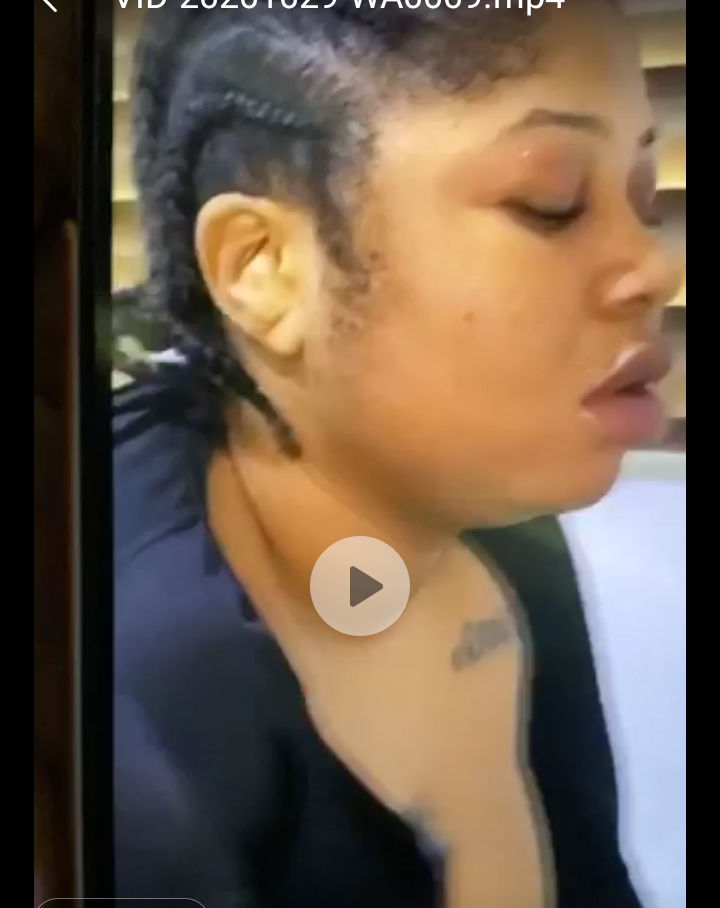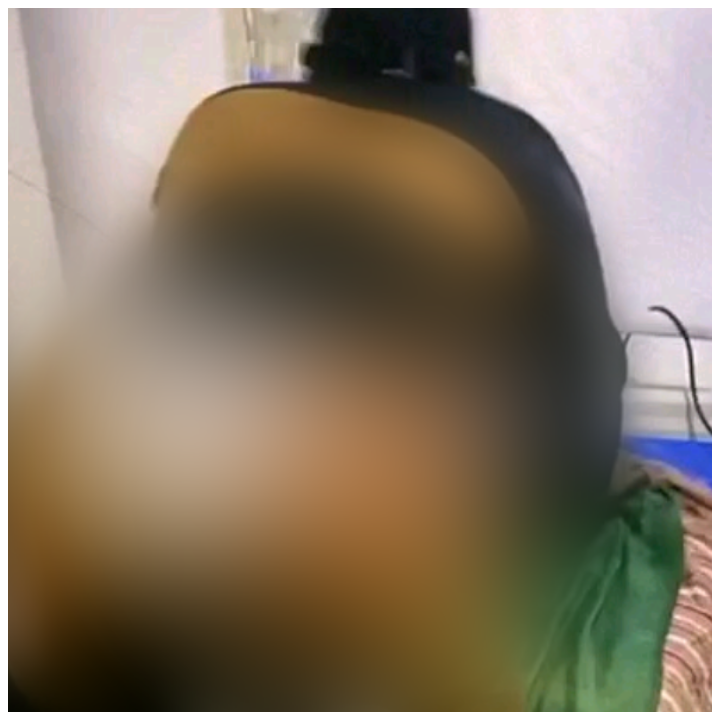 Shortly after she had the butt surgery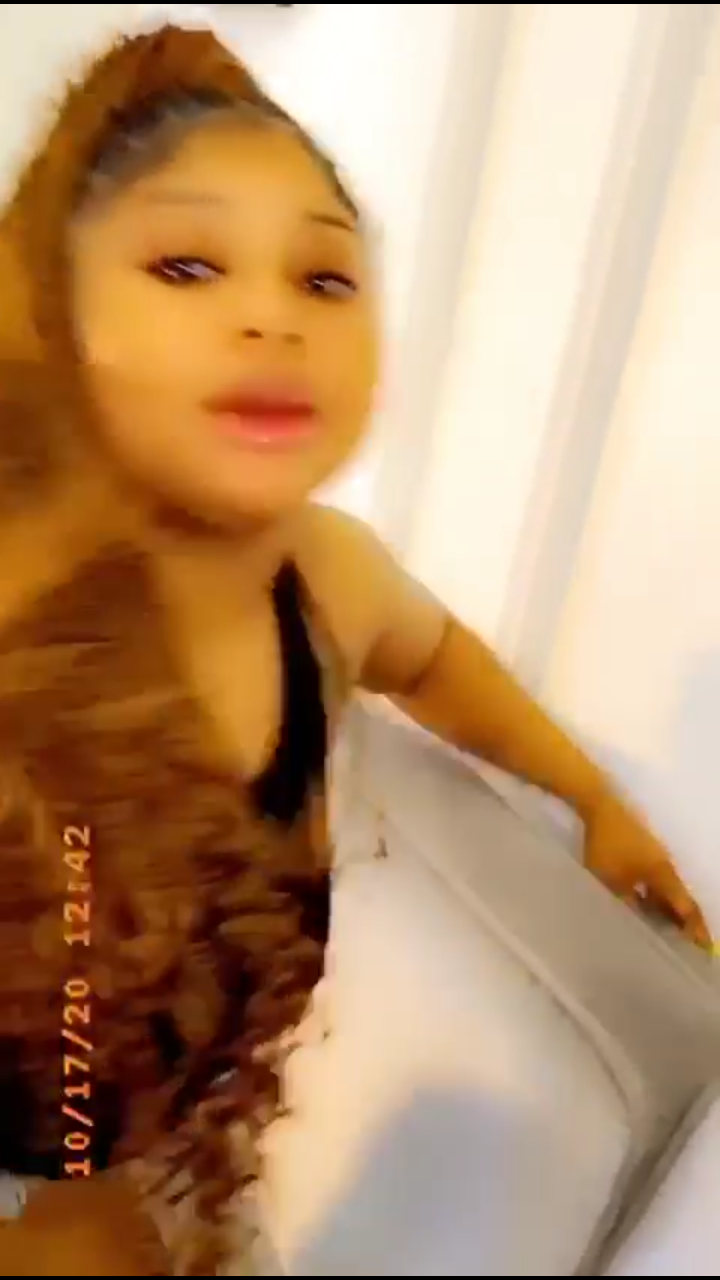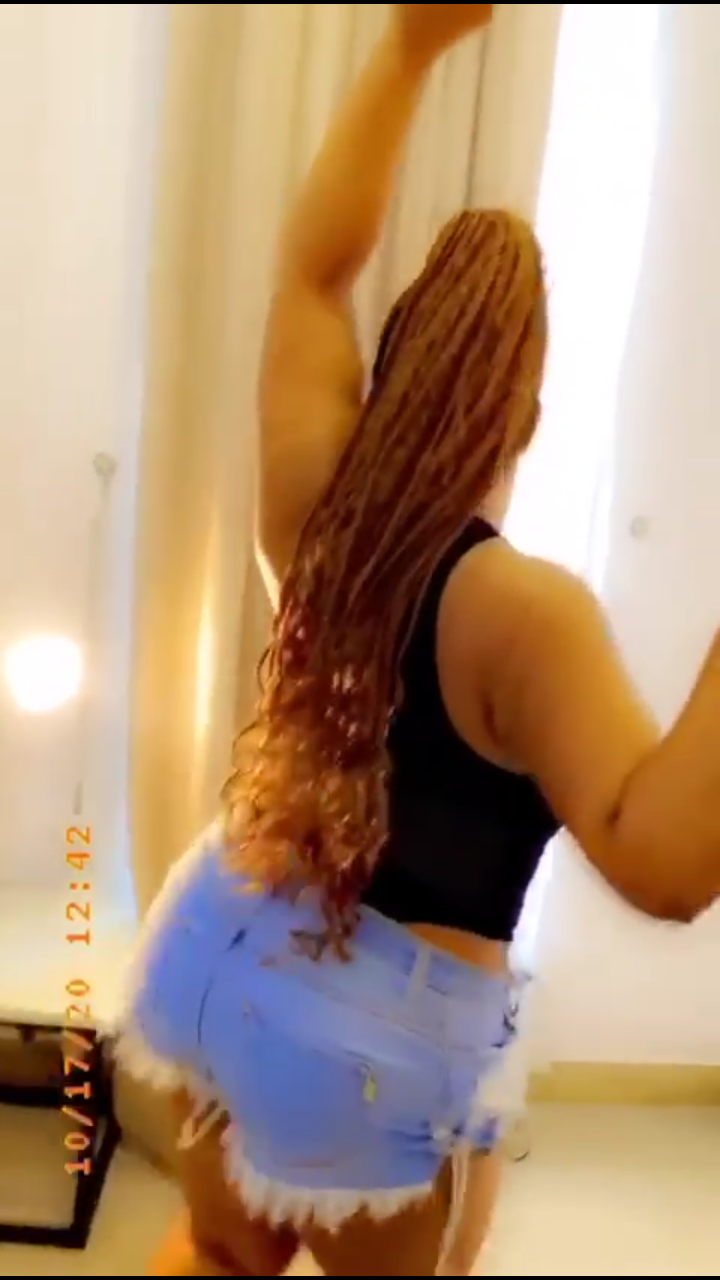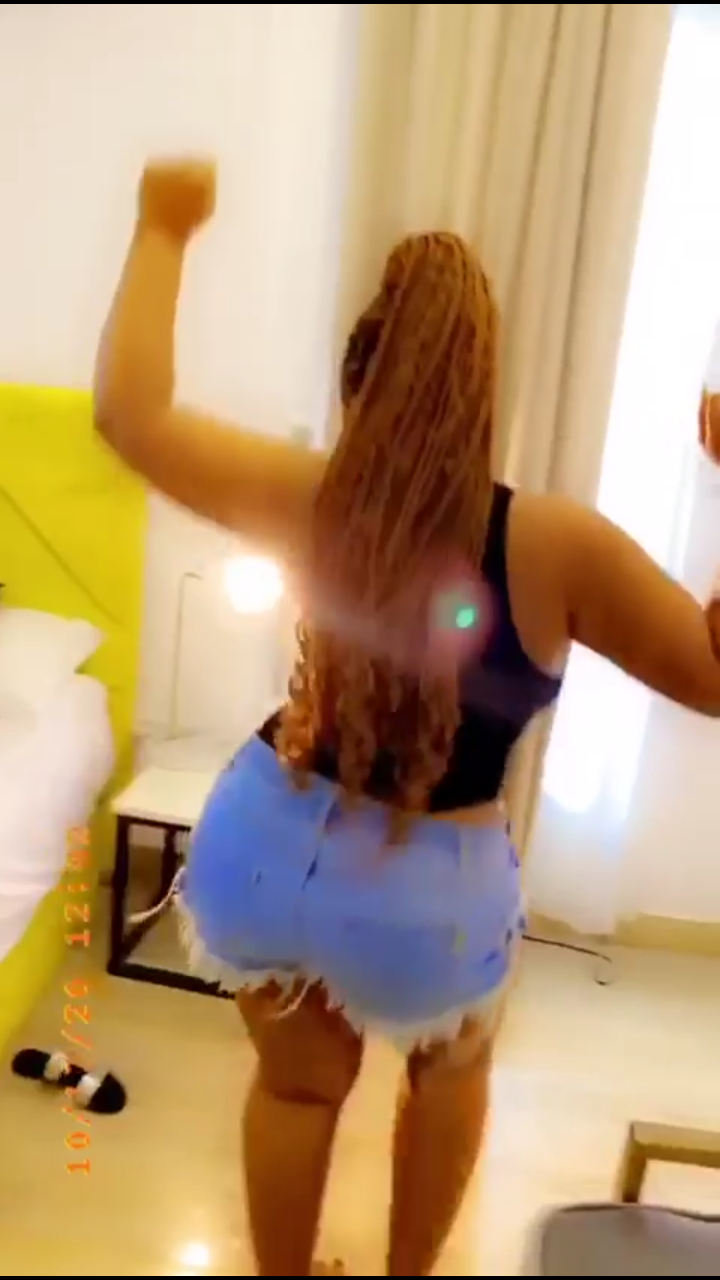 P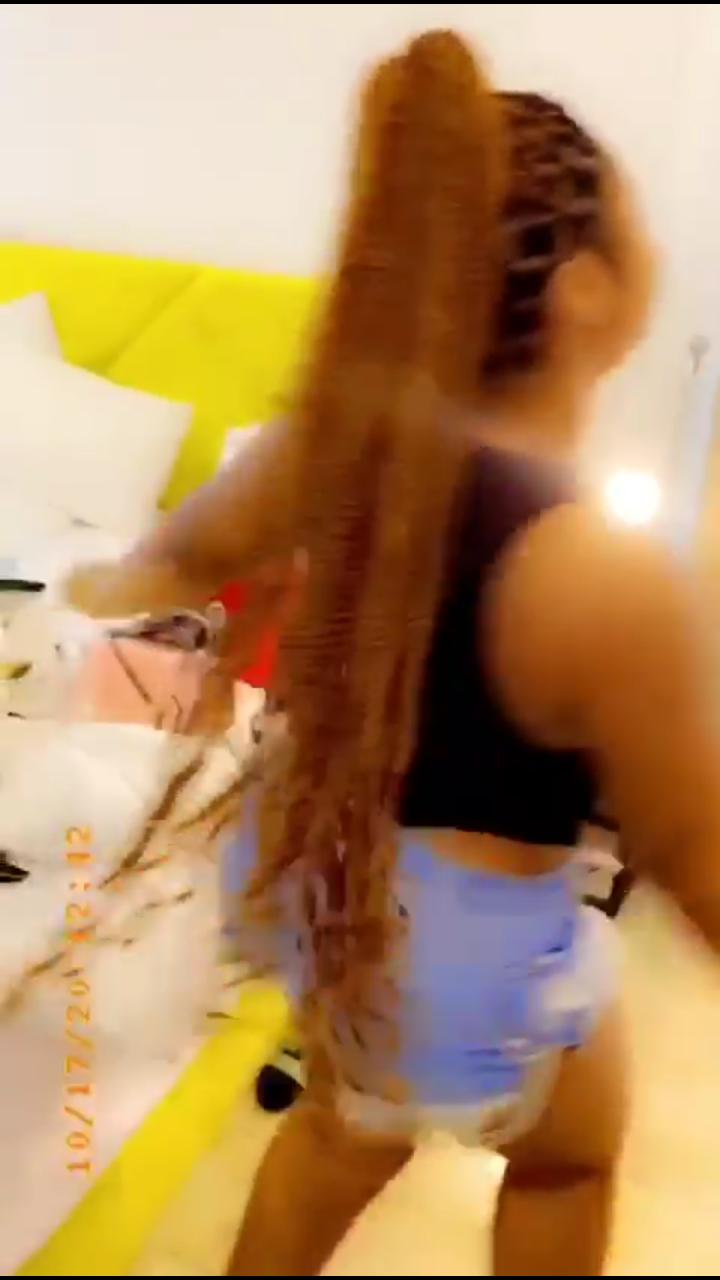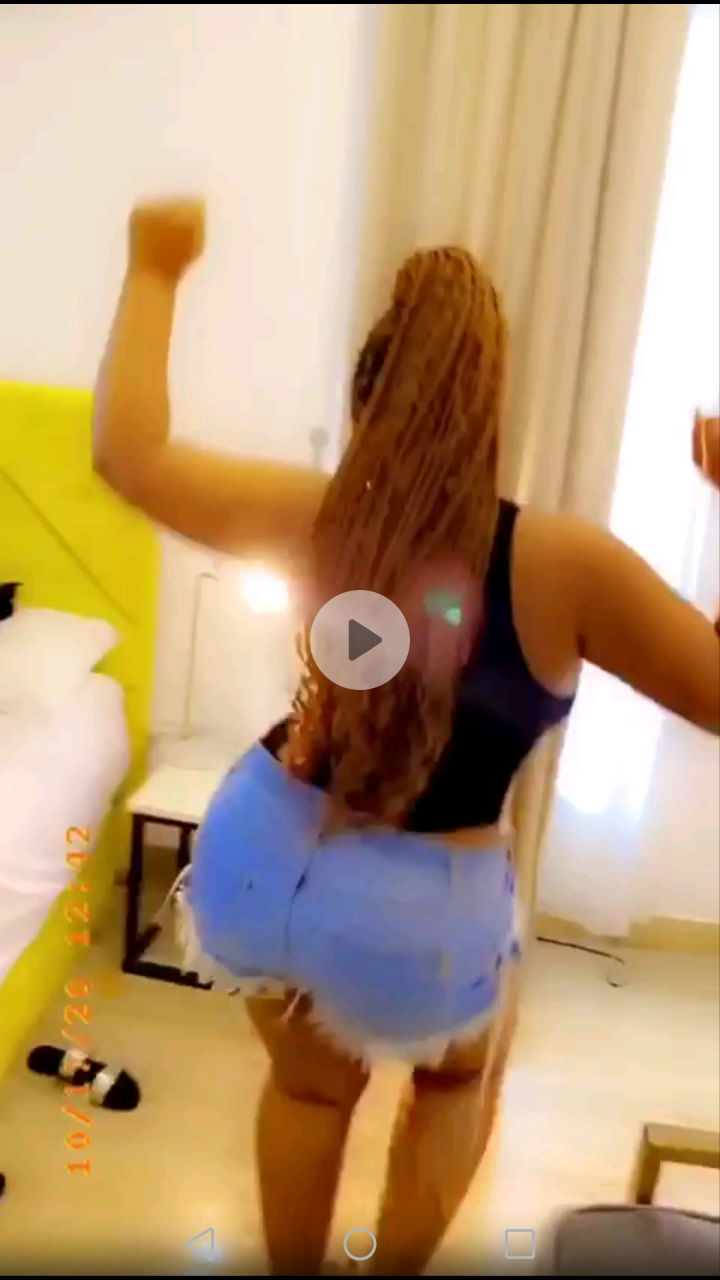 Please this is to all young ladies out there, you don't have to practice anything you see on the media. It may work out for some people and may not work out for you. This thing can cause your untimely death and I will urge you all to stay away from this. Please stay away from it because your Family, future husband and Ghana need you. Let us try our best and pray for this lady for God's healing upon her and it will serve as a deterrent to others.
Please share your views below. Don't hesitate to follow for more updates and authentic contents from us.