Ghanaians have reacted to Adebayo"s recent post on his Facebook page and have called on him to come to the rescue of Funny Face. 
READ ALSO: Musician, Mr. Stick features The Late Paapa Yankson, Zapp Mallet and Akosua Agyapong on 'Check Yourself' visuals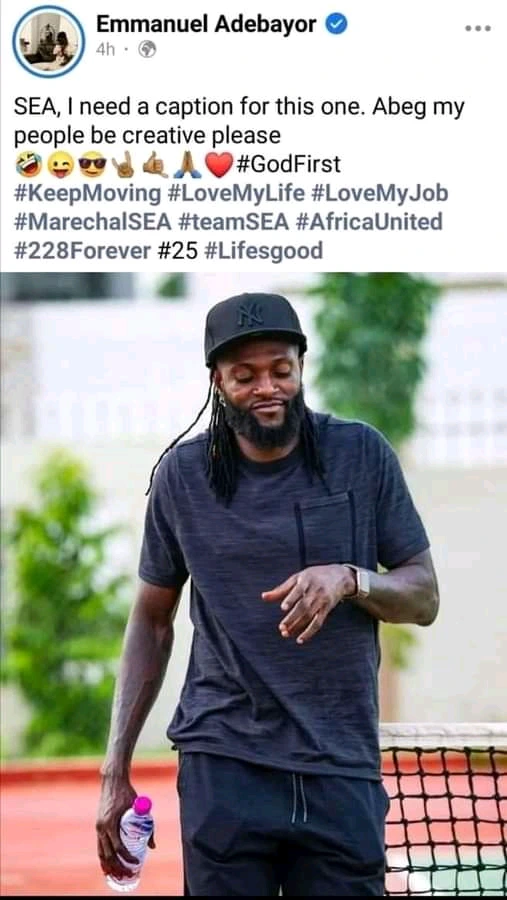 It seems most Ghanaians believe that, if Adebayo forgives his one time best friend and visit him in the Police cells, it will be of a great help to Funny Face.
According to their statement, Adebayo's visit might even trigger his healing process.
This because, it is obvious Funny Face is going through emotional trauma and depression which may be affecting his mental health.
With this, Ghanaians have reacted in unison, pleading with Adebayo.
Popular Ghanaian Actor and Comedian, Funny Face has being in the grips of Ghana Police after he came out to insult and threaten three personalities including Adebayo.
Soon after the video in which he was seen insulting these personalities went viral, Ghana Police Service ordered for his arrest.
The reason for his arrest was because Funny Face, who had been previously diagnosed with depression, now poses as a threat to the public because of his recent insult attack.
Benson Nana Yaw Oduro Boateng, also known as Funny Face, recently rained insult attack on Fadda Dickson, Borla Ray and his bossom friend Adebayo.
Despite his reasons given for the insult, it was irrational for Funny Face to have gone to that level of even insulting their mother, using profane and uncooked words.
It was very surprising, when Funny Face added Adebayo to the list of the personalities he was insulting.
Everybody in Ghana knows the kind of relationship that has existed between Funny Face and Adebayo.
READ ALSO: Ghanaian celebrities and their source of money
The brotherly relationship that existed between the two pals was incredibly beautiful.
Sheyi Emmanuel Adebayo, the Togolese professional footballer has been very kind and helpful to Funny Face.
Though, their friendship hit the rocks some time back due to Funny Face's own ill attitude, I believe Adebayo and the two other personalities he insulted should try to forgive him and pay him a visit.
Funny Face as it stands now is psychologically traumatized, and needs the help of every one who can show a little sign of care.
Let's look beyond his weaknesses, and offer him all the support he needs.
Ghana Police, I believe, will ensure he get all the medical attention he needs.
As it stands now, Funny Face was arraigned before the Kaneshie Circuit Court yesterday and his case was adjourned to the 10th of November 2021, to enable him seek medical attention.
Below are some of what Ghanaians are saying to Adebayo