Nana Abena Korkor may well be a household name now, and sadly, she have attained this feat for the seeming wrong reasons, but to her, these factors are right and she may be ever confident about it, aside the bipolar bit.
Most recently, in an interview with queen of talk shows in Ghana, Delay, Abena Korkor asserts that, "she was free to share her experiences and has even been emboldened by this media encounter."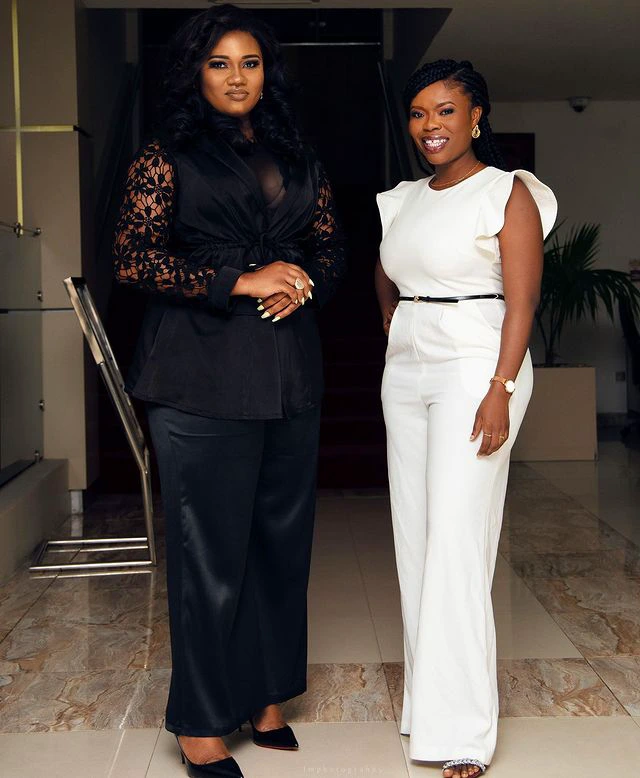 Interestingly, it is out of genuine gratefulness to Delay, that has inspired her, to go LIVE on Instagram for approximately 2hrs and 25munites, sharing it all – her bipolar, her escapades, family, education, life lessons, lust, pride, hopes, plans, career, etc. Just name it.
In this short write up, you may not even need to watch the entire LIVE broadcast here at Nana Abena Korkor Addo (@missabenakorkor) • Instagram photos and videos, as you can read the exact summary of all the germane issues she discussed that has since gone viral.
First she makes the point that, the interview with Delay, was therapeutic for her, as it has brought her some real relief in her life and soul, something she went on and expressed thanks to Delay for, getting to the end of the broadcast.
Abena Korkor also talked about what she termed glorified "hypocrisy" in Ghana, usually amongst marriages and generally in our society. he asserted that, she had carnal knowledge with several Ghanaian men, some mostly married and according to her, the way most of them have denied such experiences is indicative of the hypocrisy of many.
Abena Korkor, also took a stand for #FixTheCountry (Ghana), as according to her, the challenges facing many in the country can be fixed, if leaders showed interest in becoming real solution and change agents.
She for instance cited the challenges of been bipolar, something she described as potentially having a toil on anyone suffering from it. She shared her personal experiences of the health challenge, describing the worst part of it, as the "relapse" stage, which could last for a week or even more.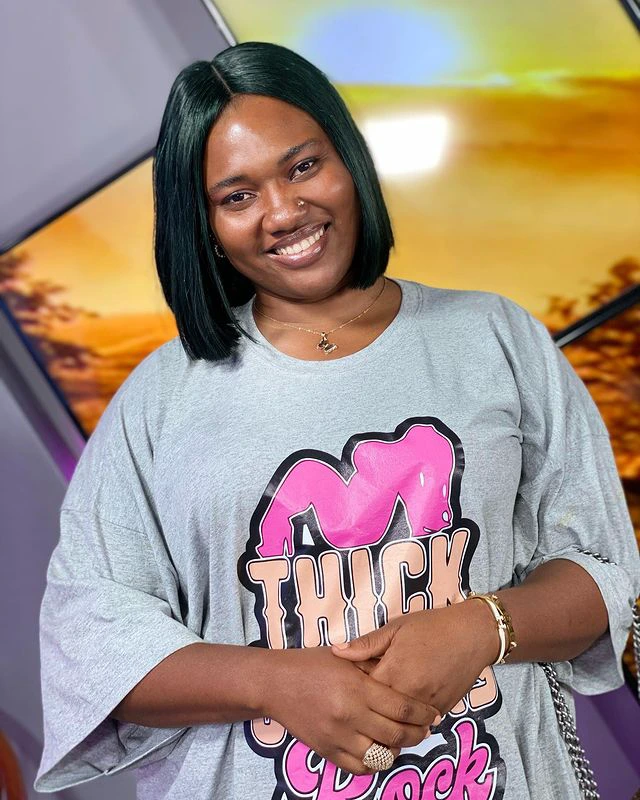 She shares how she is literally sentenced to a drug, which according to her, slows her down, forces her to eat as she cannot control her appetite after taking it and its attendant challenge of gaining weight.
She also talked about how she had been exposed to money way earlier in life and hence, used that to lambast many big men in Ghana, "who do not pay." She talked about once having to spend over 10weeks in a Metropolitan Police Cell, for her attempt to traffic Heroin to the USA, for a promised payment of $45,000.
From her experiences, she shares that, her greatest strengths and pursuits these times are in three areas – bipolar issues, positivity of life and talking about sexuality, calling on all content creators, not to contact her, if what they want to discuss with her, does not relate to these.
She also said this abut threats to her life, where she alleges that, Joy FM's SMS Host, Yankson, had called her earlier before her Delay interview to be careful about mentioning names in that interview but since the interview, she has no such fears anymore.
Abena Korkor mentions several other names, but affirms strongly in this LIVE broadcast, the names of Giovani Caleb and Sammy Awuku, and one could understand, as these two, have been the most vocal people out of the long list of people, she has publicly and severally mentioned, as people she had once had a flint with, but have denied.
She for instance, mentioned how the later, had said on radio that, "she was a mad woman" for mentioning his name. In a spirited rebuttal, she said to this statement, which had obviously pained her "Can Sammy Awuku stand before Antoa and swore that, he has not slept with me? I had so much respect for him, until he described me with those words, its sad that, he cannot be a an and own up for his mistakes."
Abena Korkor, used the opportunity to advice men, to be confident, something she boasted as having one, as her now late biological father, helped instil in her, same. Advising all men, he asked them to be selective and not follow whatever they cannot stand for and defend.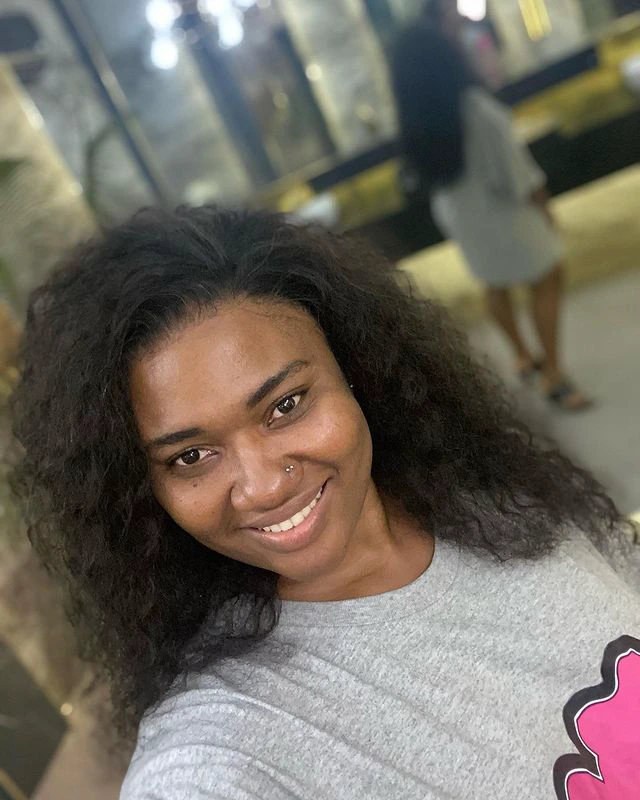 She also used the opportunity of her LIVE broadcast, which has so far seen close to 54,000 views on Instagram, to blast one of the leading media organizations in Ghana, the Multimedia Group. She alleged that, when she had mentioned the name of Sammy Awuku, the likes of Afia Akoto and John Boadu visited her and gave her a paltry sum of just 1,500 cedis, apparently, to keep her quiet and kill the then fast going viral news.
According to her, just after this incident, the next thing she saw on Myjoyonline the next day was a news item, that stated that, "Abena Korkor Apologizes to Sammy Awuku" and she insists that, she cannot understand how Joy FM, a renowned media house, can write such a story, tribute it to be coming from her, when she was never interviewed or even called by a reported to at least verify the claim from her and that, in her conclusion, that was a paid journalistic work and it is very shoddy and unprofessional.
In moments to the conclusion of her broadcast, she broke down completely, crying as she recalled how after her first relapse impasse, she lost her bosom friend, who called her and said, "I am going for an interview and I need you to delete every picture of you and I, as when they find out, I will not get the work."
Broken may be a little word to describe her reaction, as according to her, her best friend in life, whom she had known fro childhood and for many years, had suddenly deserted her and was "ashamed of her."
Several hundreds f commentary have since followed her broadcast and despite raising few other vital points, such as on polygamy, career, national service at Ngouchi and all, there is no end in writing, so I better end it all here.