Ghana's favourite Saturday night entertainment programme, United Showbiz of United Television seem to have undertaken some reformation with its host. The programme which has been hosted by celebrated female actor and philanthropist, Nana Ama McBrown has been replaced by Abeiku Santana.
Yes! And he's been scheduled to take the show this Saturday night with a number of performers including Kwame Eugene, Yaa Yaa, and controversial artist Kwame A-Plus as his panel. Arnold Asamoah-Baidoo a usual panelist will feature as well.
This new changes has not been communicated officially to guide viewers and funs' expectation of what is to happen, and as to when or not it is Abeiku Santana will hence be the host.
READ ALSO: List Of Universities In UK That Accept WASSCE Results For Admission
Netizens have already begun asking questions about the whereabouts of Nana Ama Mcbrown on the Despite Media's Okay FM page where an artwork has been published to promote the program.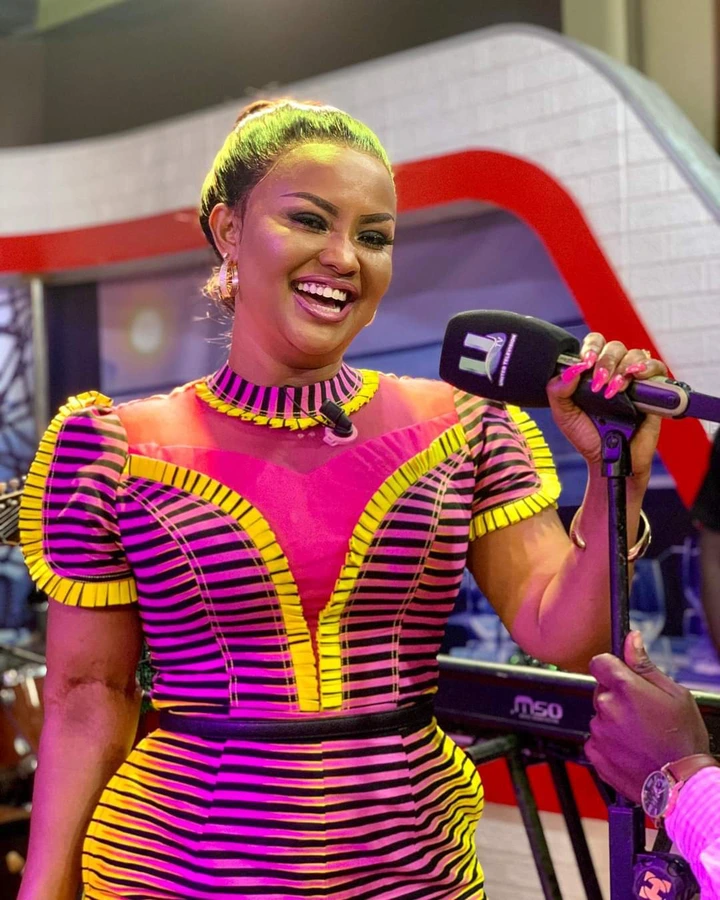 For now original hostess of the program Nana Ama McBrown's absence on the poster had left many to speculate, management of the media house had taken her off due to Bulldog's uncouth behaviour a week ago that threatened the Presidency.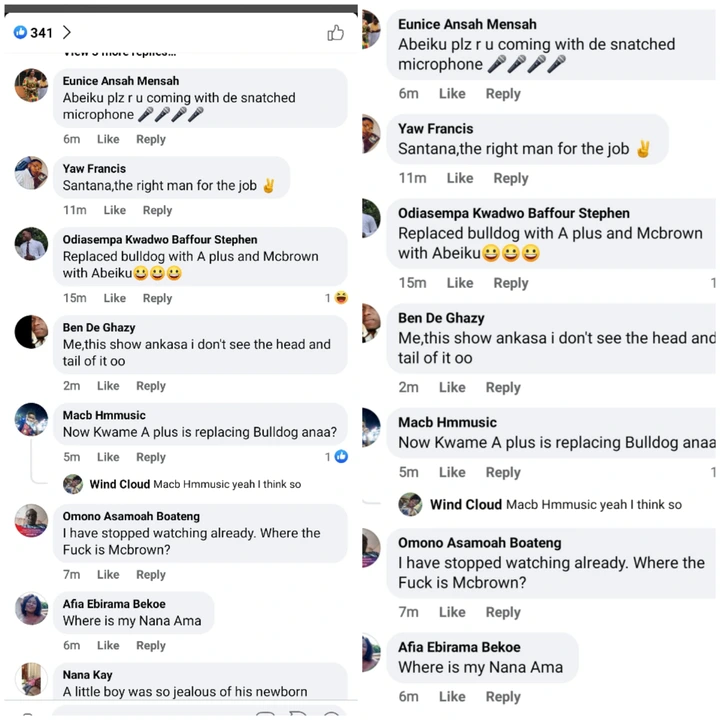 A few comments that came through via the page suggested that Kwame A-Plus should even be taken off the panelist.
But many amhave expressed shock at this new development. It should be expected that Abeiku Santana will explain the new changes when the show begins. In the meantime, no mention of what is happening has been made by the hostess McBrown on her various social media platforms.
Well, let's see how things play out this weekend. It must be emphasized that Abeiku Santana is such a fun and is a perfect replacement for an entertainment program at his. Kudos to the team.
READ ALSO: Nana Ama McBrown and Fadda Dickson Says 'Cheese' for a Pose on his Birthday