There are some vibrant diminutive stars actors who have lit up our screens with fun and laughter. As interesting as they are – very little is known about their private lives and the kind of women/men they date or marry.

As they say, opposites attract, and that seems to be true for these stars as well when it comes to their relationships.
The likes of 'short' Ghanaian actors like Yaw Dabo, Don Little, Wayoosi, Adwoa Smart are dating or have been linked to have dated partners who are notably way taller than them.
READ MORE: 7 "Crucial" photos that explain why Yaw Dabo fell flat for Vivian Okyere
In Nigeria, the wife/girlfriend of Osita Iheme and Chinedu Ikedieze are also very tall and beautiful—not forgetting international star like Peter Dinklage of Game of Thrones fame.
Today, We brings you 'short' diminutive actors who have graced our screens with their acting and their beautiful partners.
1. Yaw Dabo and Vivian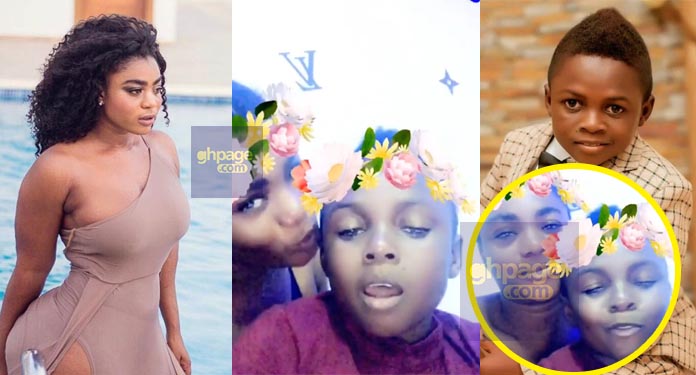 Yaw Dabo with Vivian Okyere
Yaw Dabo and his long-rumored girlfriend, Vivian Okyere have been 'chopping love' together, putting it into the faces of their fans on social media — yet, deny it when they get the chance to explain the relationship between them.
If not, then we might as well consider their relationship as 'friends with benefits'. Because they come out to confirm today and deny it the next day.
Advertisement
Whatever it may be, the two are really rumored to be an item.
Vivian, often referred to as Kumawood 'tundra' in an obvious recognition of her near perfect shape and huge backside, came into the limelight with her role as 'Nana Ama' in the movie, 'M3gye wo girl.'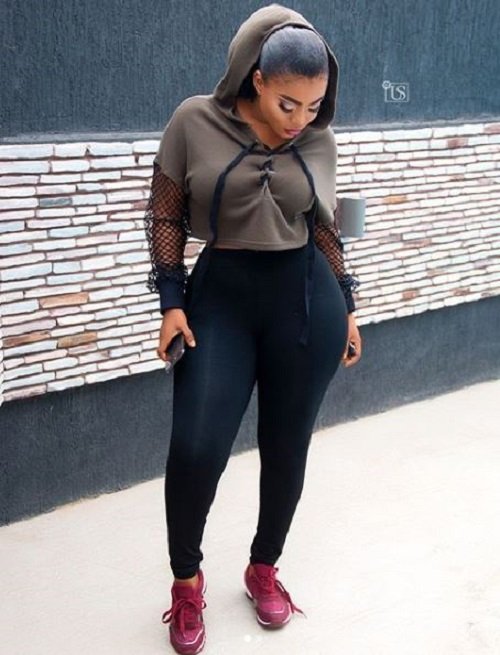 Vivian Okyere
She played a lead role alongside Dabo and was a sachet water seller who fell in love with him, a mechanic's apprentice. She teamed up with Dabo to dupe his master who was also interested in having her as a girlfriend.
Not long after this movie, reports surfaced that Vivian and Dabo were seeing each other and were going to get married.

Vivian Okyere and Yaw Dabo
Vivian, in reaction to the reports, indicated that she was in love with the diminutive actor and he loved her back as well.

2. Don Little and Purfcie Conna


Don Little's Alleged Girlfriend Purfcie Conna
Actor Don Little has been noted to have indicated that he is only interested in heavily-endowed women to complement his size.
READ MORE: Top 10 Funniest Nollywood Actors And Actresses Of All Time
To this effect, a well endowed graphic designer, entrepreneur, and burgeoning on-screen diva, Purfcie Conna was rumored to be dating Don Little when they were potted in many photos and even videos together having fun.

Purfcie Conna
Don Little who was discovered by popular comedian, Funny Face has made strides at making an impact in Ghana's movie industry with his acting talent.
The two went their separate ways but has now smoked the peace pipe.
3. Wayoosi and Madam Osei
The 43-year-old Kumawood actor Joseph Nana Osei Kofi aka Wayoosi is married to a very beautiful lady, Mrs. Osei.
They had a child in 2016 in which they performed a naming ceremony that brought the likes of Kyeiwaa, Mercy Asiedu, Salinko and a host of Kummawood Industry players together.
Unfortunately, his daughter, Blessing Osei Fremah, died six months later.
READ MORE: 16 Years Old Kid Actor Yaw Dabo Confess, He's Madly Inlove With Kumawood Actoress Vivian Okyere
Wayoosi hit the limelight after the release of Matriki Wo movie which featured Agya Koo back in 2003.
He attended the College of Arts at the Cabin in Kumasi but learned to paint as a profession.
His first movie appearance was in "Awiee" which also starred Micky Osei Berko (Master Richard), the late Suzzy Williams, Judas and Agya Koo.
Wayoosi has featured in over 50 movies which include Agya Koo Mechanic, Atofo Wuo, Mogya bi Akassa, Akoda Nyame, Asem Aba Ghana and Papa Nebu.
4. Chinedu Ikedieze and Nneoma Ikedieze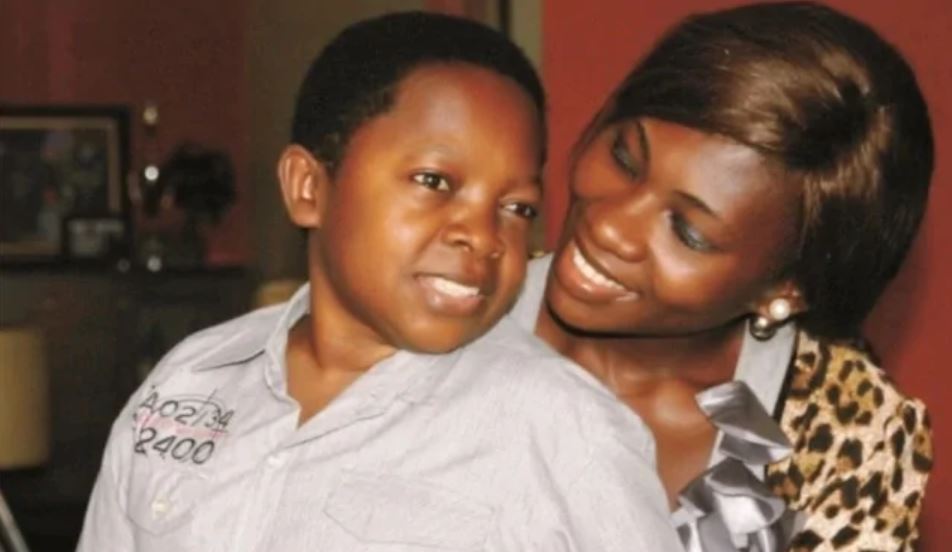 Chinedu and wife
Chinedu Ikedieze aka Aki because of his sterling role in 'Aki na Ukwa' is happily married to a beautiful woman named Nneoma Nwaijah, who later became Nneoma Ikedieze.
They share an interesting love story.


Chinedu Ikedieze and wife Nneoma Ikedieze
The two met in Lagos when they worked together on a production. Nneoma was a costume director, and she saw Chinedu every day. They quickly became good friends, and later developed mutual feelings for each other.
READ MORE: Photos: These 20 Ghanaian Celebrities' Ages Will Leave You Shocked!
Nneoma liked Chinedu's lifestyle, and she saw all the qualities she wanted in a man in him. To her, he seemed really smart and intelligent.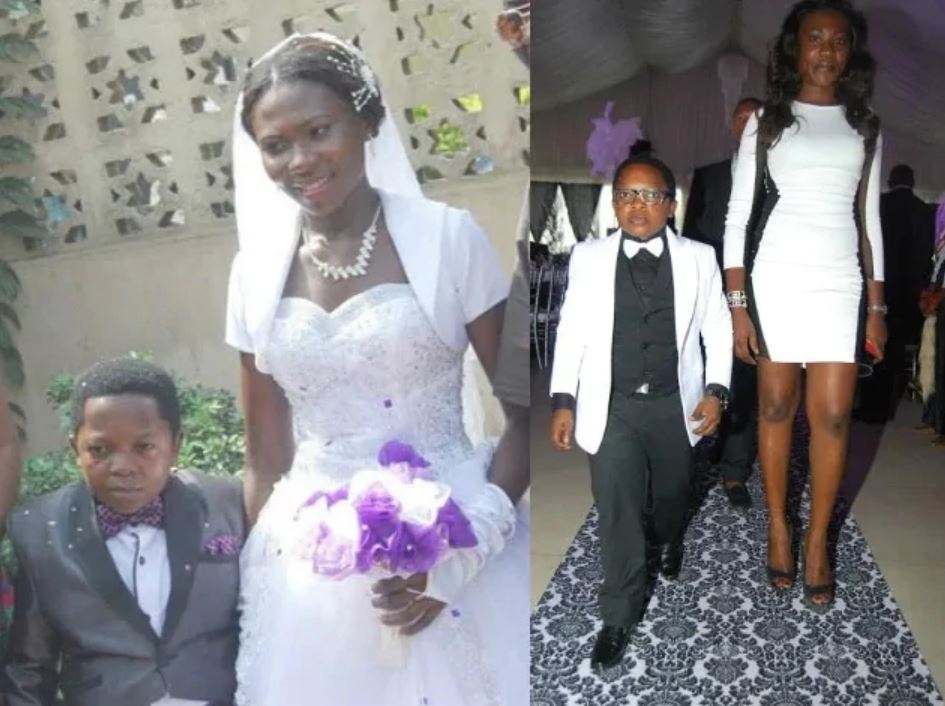 Chinedu Ikedieze and wife Nneoma Ikedieze
They dated for three years and had a lot of time to get to know each other better before they finally had their traditional wedding on November 26th, 2011.
5. Peter Dinklage and Erica Schmidt


Peter Dinklage and wife Erica Schmidt
READ MORE: 23 Year Old Kumawood Actor Yaw Dabo Travel Outside Ghana For The First Time, And Its Crazy
The Game Of Thrones star Peter Dinklage, 48, married his writer-director wife, 42, Erica Schmidt in 2005.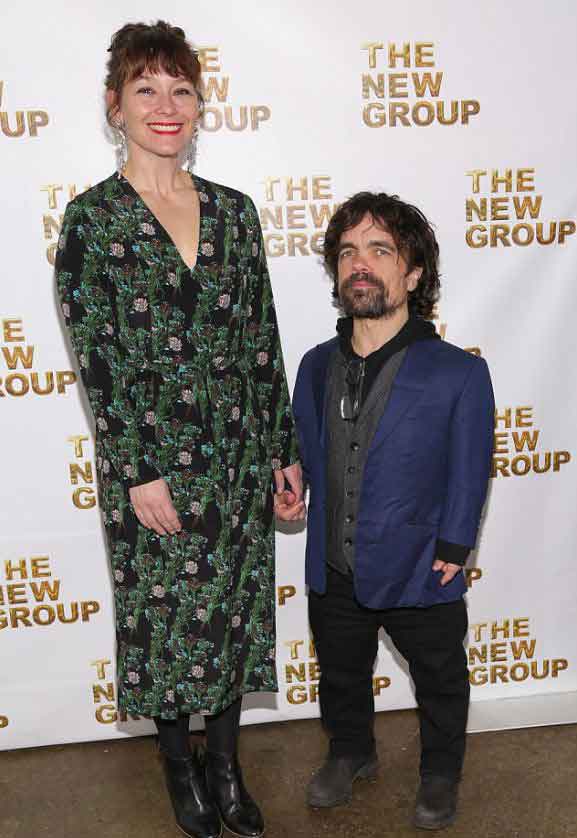 Dinklage and his wife
They are now parents of two.
Dinklage has played Tyrion Lannister on HBO's smash hit fantasy series for all seven seasons.

6.Adwoa Smart and 'Husband'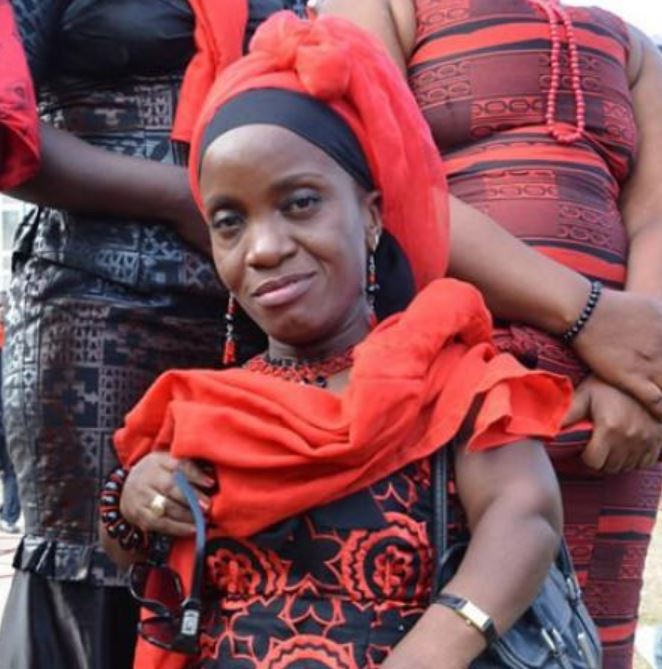 Veteran actress Belinda Naa Ode Oku, popularly known as Adwoa Smart
Veteran actress Belinda Naa Ode Oku, popularly known as Adwoa Smart, had a daughter with an 'unknown man' but tragically lost her first child years ago.
Speaking with Nana Romeo on Ayekoo Ayekoo, Accra100.5FM's mid-morning show, said although she is single, she is hopeful of conceiving once she finds the right man.
"I had one child who died, but how can you get pregnant when you are single? However, if I get married I know I will give birth and have a child by God's grace," Adwoa Smart said.
READ MORE: Yaw Dabo Shock The Whole Ghana After Losing GH₵4,000 For Placing A Bet On Manchester UnitedYaw Dabo Shock The Whole Ghana After Losing GH₵4,000 For Placing A Bet On Manchester United
However, her want of a child does not mean she is eager to find love. The Obra actress said she has been single for several years and was beginning to like it that way.
"I have been single for a long time. I can't remember how long I have been single," she said. "How do you know if the man who has expressed interest in you is genuine or not? Men of today are not reliable, so I prefer being alone," she added.
Thanks to television drama Obra Adwoa Smart became famous in the early '90s. She has starred in a number of television dramas and movies.
7. Osita Iheme and 'wife'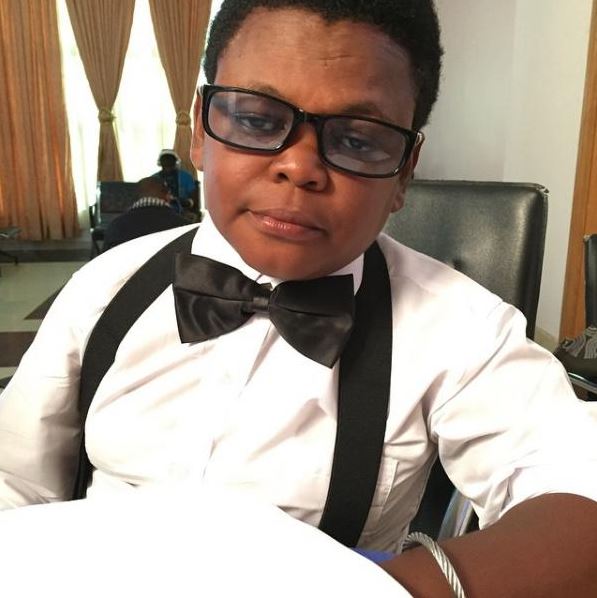 Osita Iheme aka Pawpaw
Osita Iheme is a popular Nollywood actor and comedian. He is famous for playing the role of 'Pawpaw' in the film Aki na Ukwa alongside Chinedu Ikedieze.
READ ALSO: The real ages of Yaw Dabo, Joe Shortingo, and other diminutive actors have just been revealed

Osita at age 36 is still not married despite been linked to some wedding rumors in the past years.
Osita Iheme is 36 years old but says he is not in any hurry to get married. According to his own words, he is not entirely ready yet. He wants to find a right moment to take this big and important step.
Nigerian fans, though, want to know more about Osita Iheme. They worry about the loneliness of the actor. Still, Osita Iheme does not want to discuss his personal matters. According to him, he will marry when he is ready.
Source: Ghpage.com | Ghana