By virtue of what they do, celebrities are well-loved by people who they don't even know. That is why they are usually besieged by 'strange' fans and well-wishers whenever they step out in public places. It is a fact that some fans can be rather unruly and overzealous whenever they meet these stars. Some of them could be out-rightly rude, and it wouldn't be out of place to put them in their place.
Take a look at some of the Nigerian celebs who have physically assaulted their fans and staff. Enjoy…
1. Oritse Femi
The singer and record label owner recently released his fifth album, 'Corporate Miscreant' and one would have thought that he would be investing all his efforts into promoting the album right now. But alas, the chap is busy breaking bottles and beating bouncers.
The 'Mr. Gomina' singer allegedly beat and stabbed a bouncer at a nightclub in Lagos. Following the hues and cries over the incident, he apologized to his fans, the battered bouncer, and the owner of the club where the incident occurred.
2. Seyi Law
Seyi Law is a comedian, and it is expected that people will have a jolly good time around him. He is supposed to be cracking ribs with laughter, but the black-skinned humour merchant has gone a step further to be the dealer of hot blows and slaps.
He allegedly landed a heavy slap on a security official at the Eko Hotels and Suites after Kiss Daniels' 'New Era' album launch.
The security guy's crime was telling Seyi that there was an alternative route he could take to drive out of the hotel. Seyi was said to have angrily gotten out of his car and slapped the hapless valet three times.
Seyi Law later took to his Instagram page to apologise for his unruly behavior, and also state his own side of the story. He alleged that the security personnel was rude to him, but accepted that it wasn't enough justification for his action.
3. Olisa Adibua
Popular On Air Personality (OAP), Olisa Adibua's hot temper is said to be legendary. He has allegedly assaulted his co-workers and other persons on several occasions. This has led many to take extra measures not to get on his bad side.
The most-known incident involving the broadcaster took place in 2011 when Olisa allegedly beat a junior colleague blue-black for daring to sleep on a couch in the office after completing his duties by 3am.
Olisa is said to be in the habit of verbally assaulting staff members including a married woman. Till date, it's not on record that he apologized to the man he brutalized.
5. Wizkid
Even though Wizkid has a cool 'baby face,' the superstar-singer has proven time and again that he has a violent soul. He was, once reported, to have thrown his drink in the face of a fan who had approached him in a London club.
He was also alleged to have broken a bottle on Dammy Krane's head at Quilox night club sometime ago.
This is even as the diminutive singer is known to have threatened violence against women including singer, Saeon and blogger, Linda Ikeji.
6. Ikechukwu
Not much is heard from the stables of bald-headed rapper, Ikechukwu, these days.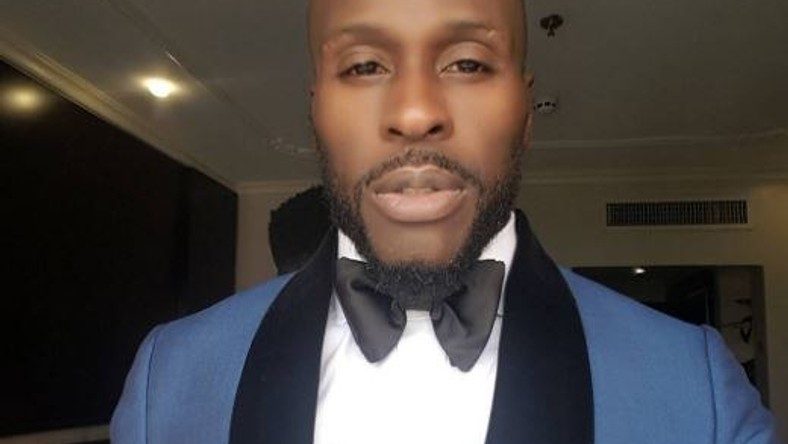 But in his heydays, he was often in the news for things other than his music. Known to be violent, he has been involved in altercations with a lot of people; the most prominent being when he engaged in fisticuffs with some bouncers at Rehab night club.
Source: Naijaloaded